Monday, January 21, 2013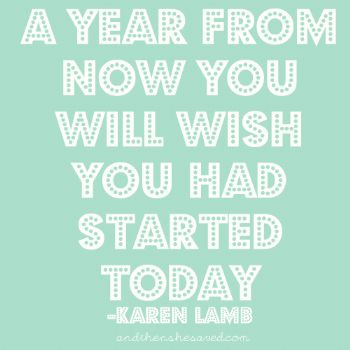 I love this quote. I should write it down on post-it notes and put them everywhere I can see them! It would be a nice reminder on days like this when I feel tired and lazy. A year really can make such a huge difference. The choices we make today determine what our tomorrows are going to be like. Small changes like working out just for 10 minutes, skipping dessert, having multiple servings of fruit and veggies and drinking your water all add up in the long run!
I think this is a good reminder for all of us! Think about where you want to be a year from now, and decide to take at least one small step towards that goal today.
Happy Monday, friends! :)