Some calorie free ramblings today.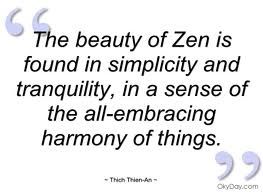 Challenge Update:
Giaim Happiness Challenge - Day.... who knows. I'll try to check in with that one today. Mostly I'm happy though, and the tips and things I have done on the challenge have been beneficial. So far they've included: breathing exercise, yoga exercise (Rodney Yee who's dvds I have always liked, killer abs video (surprised but I really liked it and have now been introduced to Jillian Michaels), reminders to laugh, a suggestion to start our day with a warm glass of water with lemon squeezed in it instead of the first cup of coffee or tea, a video on superherbs and foods (which was very interesting), and a few other things , all of which while beneficial are also time consuming (but some effort is always required to succeed right?)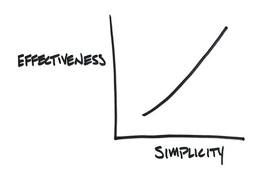 Health Challenge - successful but had to fully use my get outta jail free card yesterday. Went for supper at my MIL and had to sucumb to a few white carbs simply because I would have had to prepare something totally different for myself given her meal, and I just didn't have the heart to do that to her after all her hard work considering I hadn't let her know about my white carbs and this is a challenge, it's not because my health is compromised at this point. So, agree with me or not, I chose to eat the meal as presented and enjoyed it although, I have decided I do prefer to do without white carbs for the most part. Don't think they will be making a big comeback in my day to day diet.
Have rethought my one cup of caffeinated tea a day... am allowing myself 2 properly steeped cups a day as long as I am continuing to decrease my pop intake. The challenge itself isn't about caffeine or tea. Thank you Mel for redirecting me to your blog about is coffee good for you. Doing this will meet my personal challenge goal of balancing my caffeine (which I am usually pretty good at anyway) and my sugar from sodas (which until recently I have never been in control of - ever. Seriously, when I went to university one of the items on my budget was soda - and it was not the smallest dollar amount on my budget!)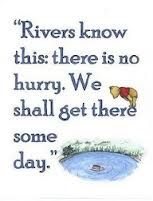 The Dailygood.or had a great article about empathy.
www.dailygood.org/more.p
hp?n=5145
It talks about empathy or the lack there of once someone has power. It's an interesting correlation. A quick test that they suggest, and you can do it now, but , don't think about it, just do it as soon as you read the instruction:
Right now, without thinking about it: HOLD OUT YOUR INDEX FINGER
DRAW AN E ON YOUR FOREHEAD.
Ok, which way did you draw it? So it would be the right way for you or the person looking at you? The studies indicate people who draw the 'E' so that the other person can read it correctly tend to be more empathetic (and that goes for more people than not)... until people get power, then they seem to lose, or maybe subdue their empathy. Interesting.
I drew the E so that the other person could read it. It got me to thinking about something though. Pictionary of all things. When we play the game sitting at the table using a drawing pad flat on the table vs using a white board that is vertical, I almost always draw "to" the person guessing, often that means I draw my picture upside down. It really screws some people up because they think it should be from a side or upside down perspective to them . They are waiting for me to turn the pad so it's right for them. I've always done that, I can print and write upside down quite well too. Is it a skill or talent... or was it an unread tell-tale sign that I'm a rather empathetic person (or just weird?)
For the most part I am a pretty empathetic person, and as I age and travel the path of this journey I'm on, I'm finding for the most part, I am getting more empathetic - which has good points and bad points. Empathy can be very draining as you can become so involved that it feels like you're not only experiencing your own reality but that of others as well. Anyway, empathy and compassion or two things that are very much in the forefront of what I try to embody in my life so the article and these observations were rather intriguing.
The article went on to say that leadership based on action orientation with out enough empathy is unsuccessful for the most part because:
1) people resist accepting the actions which can slow down the process
2) when people do accept it, they don't do so willingly "leading to an atmosphere of compliance rather than engagement". I think we all know the type of atmosphere we prefer to spend our time in. The article also uses another of my favourite things to embody - balance! "The key is to strike a delicate balance between action-orientation and perspective-taking.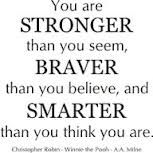 Here's another little interesting tidbit. Ok, I say CORNING and you say:???? - probably casserole, or dishes, or cooking, or pots and pans.... right? Ok, maybe not but that's what I thought of. Now to be honest I had seen this video before, but it's not the first thing that comes to mind. This is the email I saw this morning:
"Wow! This stuff is unbelievable!
Corning Glass - The end of the PC as we know it
If you Wonder why HP, Dell and other leading computer manufacturers believe the end of the personal computer as we know it is near. It's not the iPad that has them concerned about the future. It is developments like the ones Corning is working on.
CLICK on link below: ."
www.youtube.com/watch_po
pup?v=6Cf7IL_eZ38&vq=medium
Here is a link to their 2nd version which also includes a guide who explains the the technology of the glass with optics etc.
www.youtube.com/watch?v=
X-GXO_urMow&playnext=1&lis
t=PL363989F7BCF53A36
I'm a huge start trek, sci fi fan so I've always loved the idea of this type of technology and am totally amazed that just maybe I'll live long enough to enjoy it. If you didn't watch the links, "IT" is special glass thaHowever, I say that with some reservations. Is it easily recyclable? The smart mirror in the bathroom did not turn me on at all - my bathroom time is my bathroom time - as many mothers know it is often our ONLY sanctuary (and only after we clean it) I don't want my mirror beeping and bipping thank you very much. While the car dashboard in the 2nd video is cute, I have to say too much flash is just distracting. As one commenter put it, Very cool, but they'd like to see the version where the persons wifi connection is down and the software is full of bugs that the manufacturer doesn't care about fixing. It did make me wonder a bit about whether or not it gives us more control, or just allows us to be controlled more. Ah yes, all about finding that balance again.
On a final note, after all that new fangled technology dreams that will soon be a reality The Universe (TUT.com) put it all in perspective for me once again.
"Whether it's the simplest things that life has to offer, CJ, like diamonds, pearls, and fabulous wealth, or friendship, truth, and happiness, please realize...
... actually, diamonds are rocks. Pearls are nature's plastic. Money grows on trees.
CJ, it's all thought. You live in a dream world. Therefore, it's all simple. You want something, anything? Just think it. Material or ethereal - they're both me.
Which is the point I was about to make.
I adore you,
The Universe"
Wishing you the magic and wonder the unknown holds, the joy and comfort of simple things, and the wisdom to appreciate both.
Namaste.... CJ