DON'T FORGET THE INCHES
Monday, January 21, 2013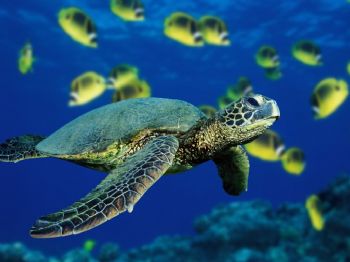 Behold the turtle, He only makes progress when he sticks his neck out. I have been so intent on watching the pounds drop that I forgot to track other weight measurements. Fortunately, I do measure inches weekly. I have lost inches in spite of not losing one pound this past week. I am simply elated because I know I am making progress. I think it is so easy to concentrate on only one aspect of creating a healthy lifestyle by only monitoring weight loss. There are so many wonderful aspects of creating a new way of living. Stick your neck out and check other areas of your life and body that have changed.
After 480 days of sobriety I realize that it is really the small changes that we make daily that really add up to create this new and improved way of life. I feel so blessed to be a member of SparkPeople because I have a connection to real people making real changes in their lives. I receive support from my SparkFriends because they have seen me through emotional struggles as I continue my recovery from alcohol and unhealthy lifestyle addictions. Sharing with each other is priceless!
Don't forget to smell the roses! Check to see what you have and are accomplishing! Don't let the scale be the only assessment tool you use to ascertain progress towards your goals. I just received a very special gift from my grandson who is in the doctorate program in the School of Pharmacy at WSU. He sent me a Washington State University Grandma tshirt in my new smaller size which is a great motivator in itself. According to his mom, he is proud of his grandma (me) making lifestyle changes to become healthier. We can be role models and inspirations to others even if we don't realize it!
If the scale isn't moving as quickly as you would like, ask yourself what else is changing in your life? Just the fact that I am sober is a reason to rejoice. I just realize at this moment that I have not taken any pain medication for the past two months. This is fantastic! I live and breathe The Serenity Prayer, as it is now my guideline for life. There are so many ways and opportunities to assess ourselves......but DON'T FORGET THE INCHES!