Monday, January 21, 2013
OOH I'm not going to lie, its no fun seeing yucky pictures of myself but at the same time, it's rewarding and could possibly be a motivation to others, like my friend SADIEPIE who took these pictures and just joined SP on Saturday.
These first 3 were taken on New Year Eve 2011. I literally sat at the food table all night munching. This was just 10 days or so before I decided to make a permanent change for the better. SADIEPIE was commenting on how big my boobs looked that night. I have always had very small boobs. So I knew I was "growing." Looking back at these pictures, I can barely recognize myself. My boobs were big because I was overweight! It was just unnatural for me.
So here I was, about 165 lbs I guess. My heaviest ever. Feeling uncomfortable, stuffed into my clothes, stretched out, tired, unmotivated, unhappy, undesirable, and and UNHEALTHY.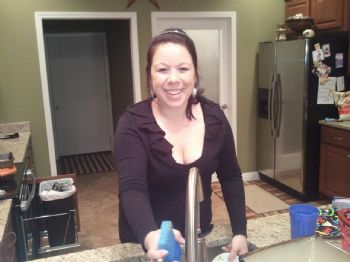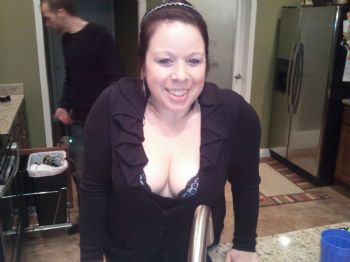 And here I am now. Not where I want to be for life, but getting there. I am active now, have active hobbies, am lighter than I was before I got pregnant, wearing a size 6 which is a size below what my goal was, happy to wake up and take on the day everyday, feeling more toned and energized. Thank You Sparkpeople!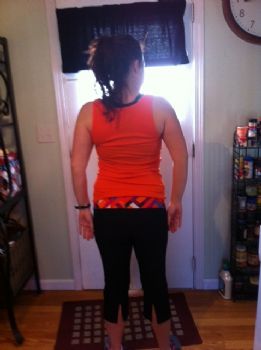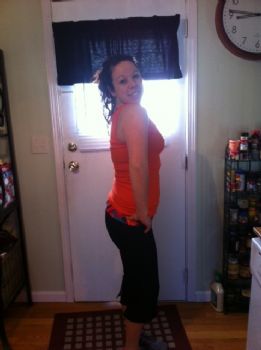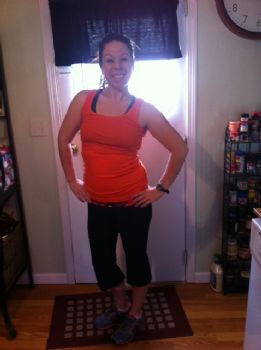 ***PROGRESS IS GOOD!!***