Frugal tip: Save those inter-paper rolls from toilet paper & paper towels
Sunday, January 20, 2013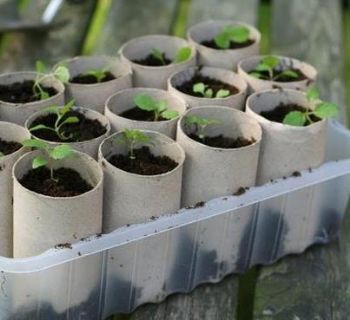 From National Gardening Club site
Seed-starting pots for free. Cut empty toilet tissue, paper towel, or wrapping paper tubes into three-inch lengths, cut four one-inch notches in one end, and fold the tabs in like a box top. Fill with seed starting mix. They make biodegradable pots that can be transplanted without disturbing the seedlings.
Also fill the rolls with clothes dryer lint and use as fire-starters for wood stove or chimney.
Today I spent with my sons. I made Burgundy Roast Beef, Potatoes Au Gratin, Brussels sprouts, carrots, homemade bread, and brownies for dessert. Because this is what I was hungry for I did not over eat. I savored every bite. And I am not hungry.