I'm really, really enjoying this challenge! So, before I give you the results of my own recipe experiment, just a quick note to Tina and Amanda who started this whole challenge. Well, ladies, if your purpose of this was fun, fun, fun and a growing interest for new, healthy recipes, you can be sure it worked with me!
The recipe I had chosen to make was one from skinnytaste.com.
"Chicken Rollatini with Spinach alla Parmigiana". You can find the recipe here:
www.skinnytaste.com/2011
/04/chicken-rollatini-with
-spinach-alla.html
The reason I chose it, as I had explained in the team forum was just another attempt to fight my children's aversion to anything green. This one was loaded with cheese – we're a family of cheese-lovers – and I thought it would work. Well, did it?
Absolutely! I am proud to report that spinach entered my big girl's body for the first time! She may not have eaten the whole serving but she ate most of it. My little one had tried spinach recipes before and her "green-things-disgust-me" attitude is more manageable. She ate most of it, too. My husband absolutely loved it. Success!
Generally, it was a great recipe. I followed Tina's advice who had warned me that the filling was kind of bland, so I added a little salt. I also added two more tablespoons of egg beaters to the mixture because it looked sort of dry and difficult to spread. Next time I make it, I think I'll try replacing ricotta cheese with a low-fat, salted, Greek cheese called "katiki".
And now the pictures: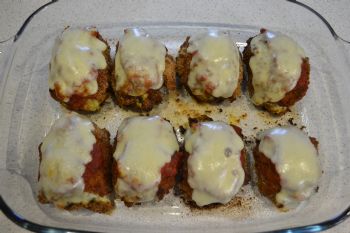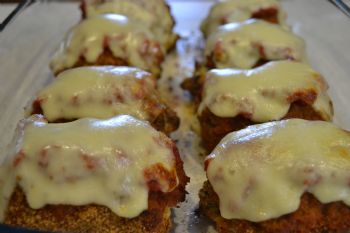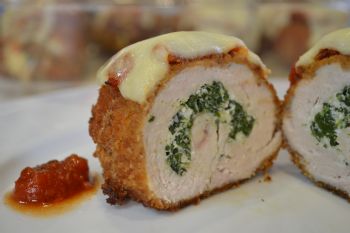 I served it with a big salad made with arugula, walnuts, balsamic vinegar cream and parmesan flakes.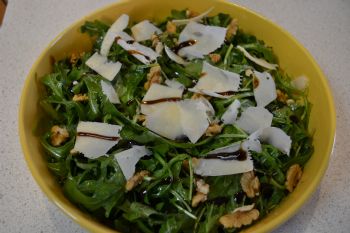 I'm already on the lookout for a new recipe. Ok, when does round 2 begin?