Sunday, January 20, 2013
After a long (long!) break I am thrilled to once again be working with the "Magical Mermaids and Dolphins Oracle Cards" by Doreen Virtue!
We begin this week with "Helpful Person." This card indicates that there is a person in your life who would love to help you with a current situation or project. The first person who comes to mind is likely the right person. Make a point of reaching out and making contact with this person as soon as you possibly can! This card may also be a message from Spirit reminding you that none of us makes it through this life alone. Self-reliance is a wonderful tool, but stoicly refusing help and insisting on "going it alone" only makes your journey more difficult. If you feel as though you have been struggling through life's trials and tribulations, the Mermaids and Angels tell me that now is the time to learn how to ask for help. This could mean seeking out a trusted friend, family member or qualified professional to talk out your feelings with, asking your children to help with household chores, delegating work projects to those who work with you, or beginning a daily practice of talking to your angels and asking for their Divine assistance in your life. In your heart, you know which answer is true for you!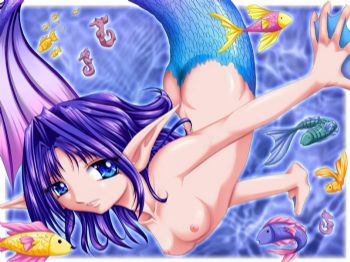 The middle of the week brings the "Self Employment" card, which sends the strong message that if you have been thinking about starting your own business, now is the time! The Mermaids and Dolphins say, "Now is the time to lay the spiritual groundwork for the business you have been dreaming about. Spend time visualizing your successful business. Meditate and release any fears you may have about opening a new business such as having enough money or finding new customers. Keep only positive thoughts in your mind and heart. Make a commitment to only say, write and think positive thoughts about your business venture. If you find negative thoughts or fears creeping in, ask the Angels to cancel them immediately and replace your fearful thoughts with positive affirmations." This message also holds true if you have been trying to find a new job or improve your current work situation. Hold to positive, optimistic thoughts in order to effect positive change.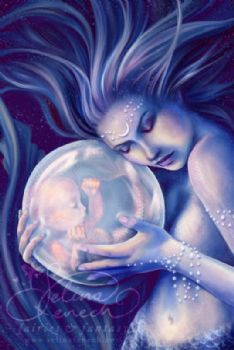 We end the week with "Pay Attention!" The Angels and Mermaids are telling me that Heaven is working overtime to help manifest your dreams and desires right now, and that great change is on the way. They say, "Pay attention to repetitive thoughts, ideas, and inspirations. Notice overheard conversations, songs on the radio, newspaper and magazine articles. If you see the same message popping up over and over again, this is a sure sign that your Angels and guides are trying to communicate with you. Pay attention to these signs and act on this guidance!"