Sunday, January 20, 2013
i found this picture while surfing about on the internet, i guess next time i say i have only lost a pound it is one that i should remember..
Today was/is a i want to go back to my cave day and vegetate.... and i am fighting every ounce of my body to stop myself from doing this. It started off not to bad, but late last night i had a drop in my sugar levels and ever since then i have felt pants. I know i dont want to be like this all the time and have to rely on another tablet to control my insulin, and yet for some reason yesterday i messed up big time on the food front. ( worst part is i cant see where....) I guess i may just be tired... sleep is not good again at the moment, or i am worrying about an interview my oldest has to go to for a job, and the weather making travelling hard for him., or maybe it is the fear that because i cant get out i think that i am putting weight back on, i dont know. ( may be it is all of them)
So now i am struggling to keep awake and not fall asleep, and not to get stressed with everything. ...Ahhh well there is another day tomorrow and i just have to try and keep smiling.
hugs to all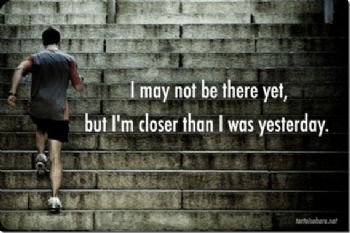 And a positive thought to end on. x