Step It Up Saturday
Saturday, January 19, 2013
I have been a little lazy the past couple of days. I took a much needed rest day Thursday and slept in Friday morning. I got my lunch walk in yesterday, but not much else. It was a horribly stressful day at work - phones, patients, staff - all added up to wanting to pull my hair out.
On the up side, my food was within my calorie range - but a couple of my choices could have been healthier. Apparently though I didn't do too badly according to the scale.
Today is lots of errands to run. I need to check on my dad who had surgery earlier in the week. Then it is off to shop. First stop will be Barnes & Noble for a new day planner - mine fell apart yesterday. I usually buy the ones that start in July, but I will buy one this time that starts in January. I figure since it is already the middle of the month, I should be able to get a good deal on one!!!!
Then it is off to Aldi and Walmart for some grocery shopping. I just love to wander around both of those stores looking at stuff and choosing which item is the best one to buy. I have my lists made out and will be ready to get what we need for a healthy week ahead.
Then back home to do the normal housework stuff - laundry, vacumning, dusting, dishes, etc.
Every step counts.......my Fitbit will be along for the ride all day!!!!!!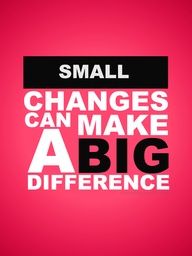 Have a Sparktastic Day Friends!!!!!