Saturday, January 19, 2013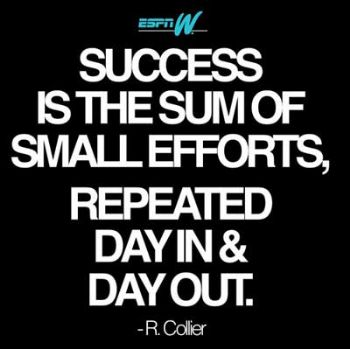 Exercise is the goal.
I am going to add more time during the day to exercise. I exercise in the morning before DH get up and do some in the afternoon now I want to add extra minutes to each work out.
Doing something little and often and making each session a few minutes longer each time makes it seem less daunting.
So 5 minutes added each session will give me 15 minutes extra each day as I exercise 3 times a day. Early Morning, before Lunch and around 3pm. Life allowing as it is sometimes just not possible when you have hospital appointments and we all know they are never ever on time, but you have be there on time or your told they can't fit you in.
So now I have it written down and out there I am committing myself to doing this. So Starting Sunday I add 15 minutes to my exercise plans.
I did it