Saturday, January 19, 2013
i spent ages typing out my blog the other day and was really upset that the internet connection where we are caused the page to freeze then cut out and i lost all my blog , not only this but also some email that i had been working on as well. Ahh well i guess there is a saying if you dont succeed try again.
I am glad that we got all our food shopping done before the latest flurry of snow came as it now comes up to Keikos elbow s ( yes i know dogs dont have elbows but i cant think what else to call them. ) There are very few people about outside and even the neighbours children have given up playing snowballs. Me i am slightly disappointed as the walking outside has stopped ( because despite my moaning about the pain i do quite like spending time with my other half exploring) and he has gone to hibernating and playing games again on the pc......ahhh well maybe its starts again when the snow has gone.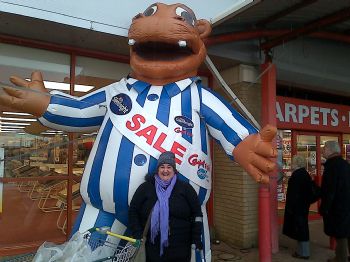 this is me with the giant hippo outside a shop near a grocery store we went in, i am frozen cold but could still not resist going to have my picture taken with it.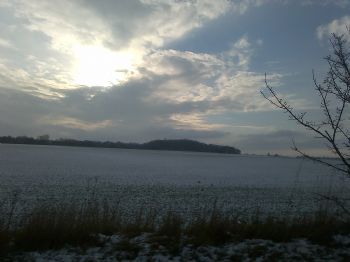 the fields as we travelled back to our home town gradually getting more and more white, this was before the second lot of snow.
this is my positive saying of the day ..........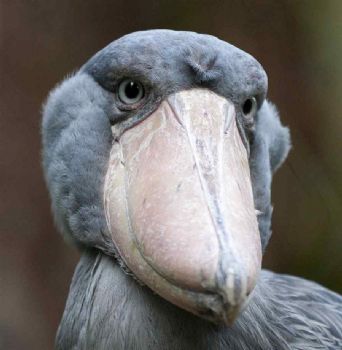 along with this bird that i have fallen in love with since watching David attenboroughs programme the other day.
Have fun this weekend and keep warm