Smart Snack Good Deals.
Friday, January 18, 2013
This snack was approved by my neighbors ex girlfriend. She is a fitness/vegan FREAK. She said these were perfectly fine for a snack. Kept in moderation. I add one or two and break them up over greek yogurt OR just carry a handful in my purse to fight small impulses that usually led me to get McChicken. FALL TO PREPARE PREPARE TO FAIL. here it is :) Sold at Costco.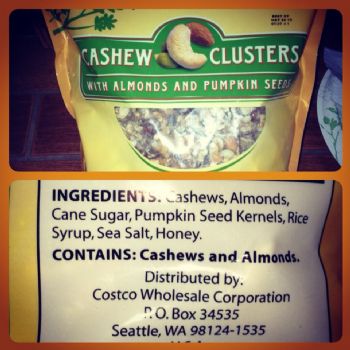 Helps to fight the cravings i get with my PCOS sweet tooths.