Thursday, January 17, 2013
The new year is already a two weeks in and I am still having a tough time nailing down my "resolutions". Saying I am making "New Year's resolutions" seems too clique to ever work... so I am calling this year my "Year of Change". There are so many areas of my life that need improvement from health to personal.
The idea I have is to lay out my goals and keep track of my progress as the year goes on. I plan on tackling everything in stages... my biggest flaw has been trying to GO BIG from the start and the tiniest failure seemed monumental. So, I am taking baby steps, hence the year of change.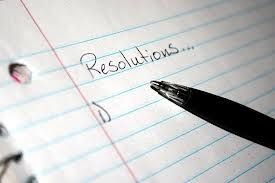 Health
*Workout 3x/week
*Perfect Fit protein shake each morning
*Reliv shake 2x/day
*Lose 5-10 lbs
Finances
*Follow a cash budget
*Pay off $5000 in student loans
*Make $500/month with Reliv
*Increase Murphy's Paw active client list to seven
*Save $500 each month ($6,000/year)
Personal
*Finish the Bible
*Complete three bible studies
*Keep self accountable by sharing goals with others (i.e. what I'm doing now)
*Keep promises
*Take each day one at a time
*Increase GPA
*Improve motivation
Over the next few days, I plan on breaking my goals down further so that they are more manageable. Let's hope that 2013 is the year that Juliane Ashley improves herself :)