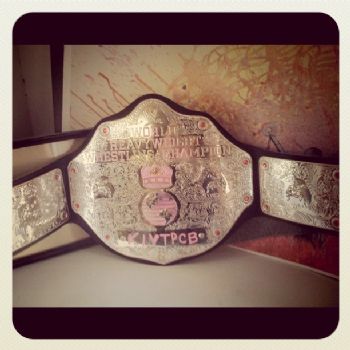 Four months ago I made the best decision I could make.
I quit my job.
At the time I write this I am 25 years, 9 1/2 months. I started The Job while I was 19. The Job has taken nearly all of my adult life. (IF you count 18 as an adult - I could vote, but not drink until 19. Coincidence drinking and The Job lined up age wise?!)
Six years of office atmosphere, the last three in management, and all of it a constant moral struggle.
Finally, after a fishing vacation to Sandy Bay (--> http://www.slimscabins.com/ GO!) and utter relaxation due to no cell service, life became clear. What I had taken as daily struggles turned out to be nonsense stress.
Of course, getting back to routine was easy, and soon the stress seeped in. It's hard to say what or who was the straw on the camels back, but the truth became clear.
If I wanted to be happy, I had to leave. No sense standing in the fire when the only thing burning were my dreams.
I gave my notice - and with the thought of "All that free time" I'd have after leaving The Job I fantasized of six week challenges and fitness levels broken. I dreamed of success.
I suppose I woke up.
Today.
My weight hasn't gone terribly out of control - but by god where did my muscle definition hide? I've lost my muscles, I've lost my confidence, I've lost feeling sexy.
Dangerous lady combination.
I read a fitness motivational tip somewhere - "Why would you keep doing what you know doesn't work?"
I have (literally) no excuses in holding me back.
Time? Check.
Resources? Check.
Nice weather? Okay, not so much. ---> THIS is what is the most frustrating part. I feel myself wasting away into a blob and I stare outside at the fresh, crisp, picturesque snow. Damnit. It's friggin cold in Regina! The ashthma I was recently diagnosed with limits my exposure to cold air BUT there are a million and one things I can do in my house.
Cat - you have stairs, you know!
Cat - you have kettle bells, you know.
Cat - you have the internet, you know.
Bah. I know.
So. What am I trying to do different this time?
Tell someone about it. Ditch my embarrassment because I'm not alone. (SparkPeople reminds me I'm not an island, even though I feel like it at times.)
So, I'm telling you.
Apparently I can reach my goals by May 30/12 if I follow the easy, itsy, bitsy daily things to reach it. I can do it? Right?
Besides, that is just before summer starts. There are some festivals I'm going to - and I will not be the only one sitting on the beach making friends with the crickets. Again.
They'll be fine without me.