Thursday, January 17, 2013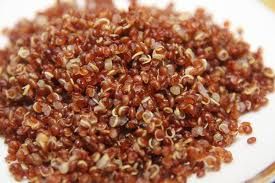 Ok who knew? My dh pointed me to an article in the globe and mail paper yesterday. Long and short, Quinoa is certainly as healthy and tasty as we've been lead to believe, but... the huge upsurge in demand is devastating it as a staple in Bolivia and Peru. The price has skyrocketed - imported junk food is now cheaper. Huge tracts of land are being reassigned to Quinoa production with further economical, environmental and ethical concerns.
www.theglobeandmail.com/
life/the-hot-button/the-mo
re-you-love-quinoa-the-mor
e-you-hurt-peruvians-and-b
olivians/article7409637/
The article finished by asking if would you limit your Quinoa consumption? Of course I thought, as I at the same time bemoaned the fact that again, I'd finally found something I liked, that seemed simple and wonderful, but it had to have "another side". Then I got to thinking, if only I could grow it in my own plot.


Many posters responded that the article didn't give the whole picture - and that, yes, there are other places, including our own that produce it now. So, while I totally support helping Peruvian and Bolivian people, I'm not so sure that the level of importation is good for anyone in the long run. So, I'm committing to sticking with quinoa but I am going to do my best to only purchase the product preferrably produced in my own province. Seems to fit in with my close to a hundred mile diet guideline actually better than eating the stuff from Peru or Bolivia anyway. I checked the bag that I'm just finishing - yep, organic from Bolivia.
Always willing to learn and change when I can.

Namaste my friends. Thanks for stopping by for more calorie free wisdom and assorted ramblings.