Wednesday, January 16, 2013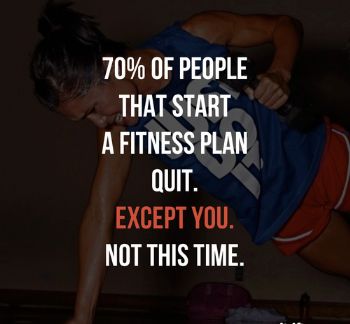 Time and time and time again....I quit.
Not this time.
I have a sense of pride in what I am doing and I like this feeling.
One thing I did not mention yesterday was that I was planning on attempting to start the 100 push-up challenge.
I have never done push-ups. Never even wanted to. But my arms are a big problem area. They have always been larger even when I was at my thinnest. I read that push-ups are a great way to tone your upper arms along with your core. My husband and son have been doing the challenge and i secretly started yesterday. I don't want my son to know I am doing this because I want to see the look on his face when I complete this challenge in front of him! LOL
It's going to take me longer than the 7 week goal but I don't care. The fact that I was able to get through it makes me feel strong. This morning I feel the work my body did. My upper arms, abs and armpits are telling me that this is a workout worth doing. YAY!
If you want to check it out there is link below.
hundredpushups.com/index
.html#sthash.ZGXMi9eh.dpbs
Peace~