Wednesday, January 16, 2013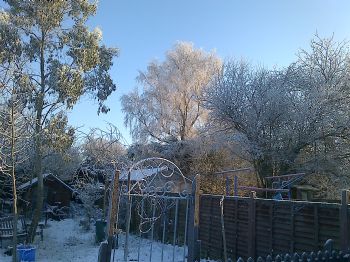 the bottom third of the garden.. covered in snow.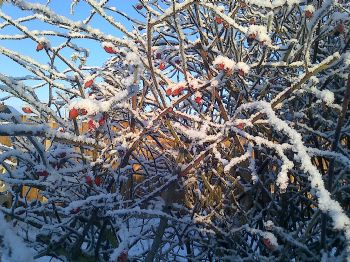 Bird food.......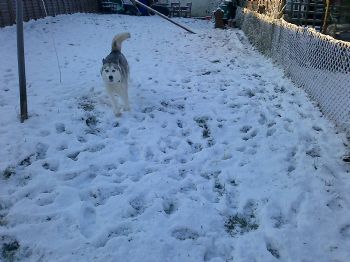 Keiko having a mad running spree....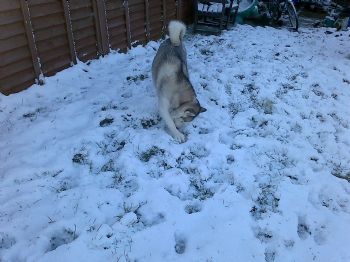 looking for her ball........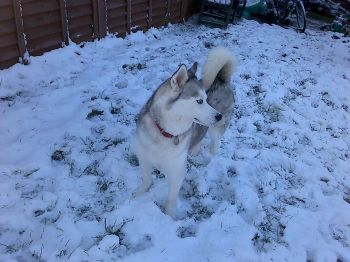 Spider art.
These were the pictures i managed to capture on my phone whilst having a mad half hour with Keiko in the snow. She hates it if it is snowing ( can not stand her fur getting wet) but loves it afterwards , if there is snow to play in.
I am hoping that i managed to burn a few calories up, throwing her ball back and forward for her.. ( it certainly raised my tempreture whislt i was walking about, ) I had the nicest compliment today as well from my partner saying that he could see where i have lost weight on my waist... ( i still see the big me that i was before) Which leads me to a question of the day. Is it normal not to see yourself as losing weight and think that you are still the size that you were. ( Now i am sounding like a real dippy doughnut, but hey the only silly question is an unasked one, and as we are all on here for the same reason i thought i would ask. )
Have a good day all