Wednesday, January 16, 2013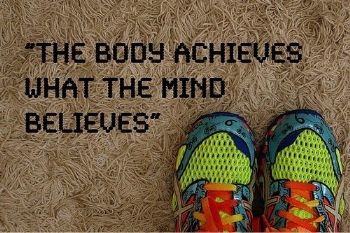 It really IS all about mind over matter.
Believe in YOURSELF and what you can achieve with all your heart.
Fade out the doubters, the naysayers, those negative thoughts in your head.
LISTEN to that little voice inside you that says, "I think I can, I think I can. I'm getting there. Step-by-step!"
And BE PROUD when you achieve that goal, no matter the size of it, whether it's tracking all your nutrition or water intake, exercising, loving yourself more, etc., because EVERY LITTLE STEP YOU TAKE towards being the healthiest you can be, COUNTS 100%!