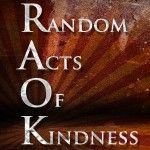 What is RAOK? It's Random Acts of Kindness.
So here are the three suggestions:
*When a stranger does something for you, such as holding open the door, stop and make it a point to tell them how kind of a gesture that was.

*Put change into an expired parking meter or one that is about to run out

*Teach someone how to make your favorite recipe

___

If you want....make some more suggestions in the comment section or give an account of what happened when you did one of these suggestions.
___
Ok, maybe you've heard of RAOK but what is RAOH? Well, it's something I just made up for this blog.

It stands for Random Act of Health.
Basically, it's a way of incorporating a healthy act into one's life at a given moment just for the sake of trying to be more healthy. Even though RAOK's are for your health, too, this is just a bit different.
What I'll do here is give a healthy action suggestion in each RAOK post to do immediately and if you do it just post a thumbs up in the comments section.

These will be for fitness, food, water, attitude, intelligence, etc.
So here goes: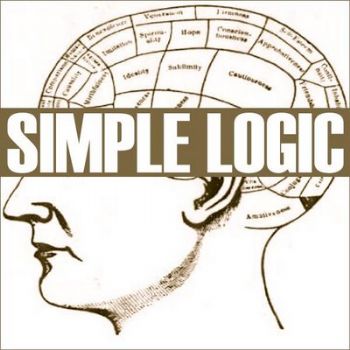 This one is for your brain.
Do some logic &/or math puzzles. If you aren't that great at math start off with logic puzzles marked "easy" like "easy sudoku" or "easy kenken". After awhile even if logic isn't a strong area for you (maybe word games or card games are instead) you'll start to find that you like numbers more than you thought you did. Many of us have an aversion to math because of bad experiences as a kid. I sure do. But I've found that doing logic games that don't have any time limit and aren't for an assignment has lessened my aversion.
Here are a couple of websites that offer puzzles you can either do online or print off to do offline. (I prefer the latter because I'm attached to my laptop long enough as it is):
Penny and Dell Puzzles
https://www.pennydellpuz
zles.com/free_puzzles/defa
ult.aspx#
As far as weekly printable logic puzzles, this site only offers Sudoku but that's still a start. There are also one time sample puzzles available such as Kenken. If you enjoy crossword puzzles they offer those as well.
Conceptis Puzzles
www.conceptispuzz
les.com/
All of the puzzles here are logic puzzles. They include picture logic puzzles as well as the following:
Sudoku
Skyscrapers
Hashi
Hitori
Nurikabe
Slitherlink
Calcdoku
Kakuro
So-
Did ya do it?
How do you feel?
___
Previous posts can be found here:
thouohlord.blogspot.com/