Tuesday, January 15, 2013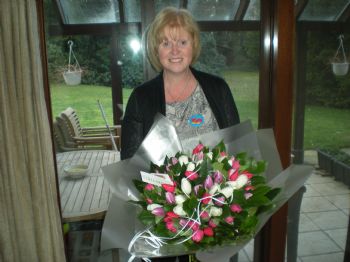 Yesterday was my birthday. As my mum likes to retell every year, I was born during the winter of '63 which made it into the history books for being a long, hard, cold, SNOWY winter. I'm told that I didn't go out in my pram until March because the snow was so deep.
I had a lovely day. I was totally spoilt from the moment I opened my eyes. Hubby took our daughter to school so I could have a lie-in. Then I was treated to a champagne breakfast. I skyped my parents and son. I read so many lovely emails and messages on Facebook. I was taken out for a surprise lunch with girlfriends where I was presented with a wonderful (cheeky) homemade birthday cake.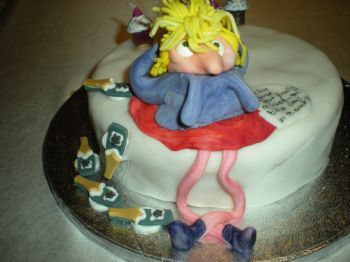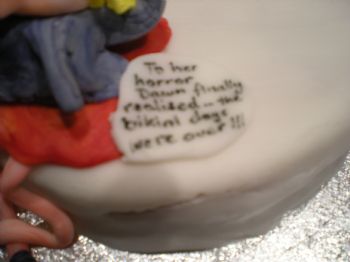 Then out in the evening for a celebration meal with family. It started to snow heavily during the evening and today we woke to this: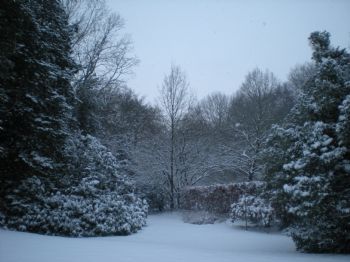 Today I'm rekindling my friendship with healthy eating and exercise. I've had a few weeks off due to the holidays and my looming birthday, but now there are no more temptations on the horizon. It's time to get back my focus - and to be honest, I'm looking forward to it!