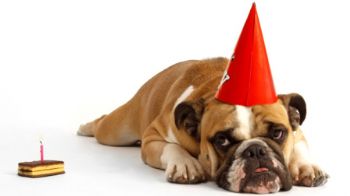 So first off I'm starting with a disclaimer. I have refrained from getting too personal in my blogs for sometime, because without fail, some random person will come and make some comment that will either rile me up, rub me the wrong way, or be just downright negative or hurtful. So with that said, if you don't have something nice to say, then get to steppin'.


On the flip side of that, anyone of my TRUE Spark Friends (you know who you are) have the liberty to say whatever they want. The know me, and I know whatever they may have to say comes from a good place and I am always happy to hear whatever that may be.
Okay, so I'm turning 27 (Feb 3).. now no one go all "that's not even old, get a life" on me, because that's pretty counter productive. I know I'm not old, and besides, we are only as old as we feel. And please don't think if you happen to be older than me that "If I'm worried about 27, I must think other people are ancient.", because I assure you that is not the case. I have friends in their 40's and I would never once have a glimmer of a thought that they were old.
This is a (mostly) irrational issue that I have. It pretty much started when I became 23. There is nothing special about the number 23, nor is there anything special about the number 27. I was happy to turn 21, I was fine with turning 22, but there was something about 23 that REALLY hit home that I am no longer a kid. You are definitely an adult, and then 24, 25, etc. really cemented in that fact.
The root of my Birthday Blues comes from the things that I am unhappy with in my life becoming front and center in my mind. There is something about "letting another year go by" without making changes, or falling into a rut so to speak.
In past years, these are the thoughts that I have had, and please, no harsh words on these things, I am letting you guys in to my deepest most feelings, so please handle them with care...
*You are the fattest you have ever been...
*You still live at home with your parents...
*You are not only single but you have nothing that even resembles a "love life"...
*You are going to end up an old maid...
*No one is ever going to love you...
Etc etc. I won't go on and on as a lot of the thoughts are similar, but you can understand the main idea. This isn't a daily thing, I am generally a pretty happy person, it is just something that comes with my birthday and the realization that I am another year older.
A large part of this stems from the fact that I really would like to be a mother SOMEDAY. I was explaining to a fellow Sparker how silly I felt, because I am in no way shape or form ready to be a wife and mother RIGHT NOW. I'm just not. I want that very badly to happen SOMEDAY but not right now. So it seems silly to kind of mourn the fact that I am not at that place in my life, when it's something I am not ready for.., So that is something I am working on figuring out and coming to terms with so that I can feel better. I think the best way to explain it is that I know there is a specific age window in which I would be able to become a mother, and with each year that passes the window gets smaller, and it scares me.
To get super dooper personal, I had made a decision a few years ago that if I am 40, and single with no potential to have a family, I would at that point adopt a child. I absolutely want to be a mother, and if I can't have my own child and have a family that I so desire, I think it would be quite fulfilling to adopt a child that does not have that family. You would think this would put my mind at ease a little, and at times it does, but it doesn't squash the desire that I have to have my own child someday.
I am doing my BEST to look at the positives, and the list that I use has significantly been cut down, and I am trying to focus on that, because...
*I am NOT the fattest I've ever been this year. In fact, I'm actually the smallest I have been in AT LEAST 5 years, and although I've been in a plateau and struggling lately, I have not given up.
*I do not live with my parents, I was blessed to buy a beautiful condo that I own a little over 3 years ago, and that has down wonders for my general happiness and sense of accomplishment.
*I have found a job that I love, that is going to be my career until the day I retire... unless there is some huge catastrophe that prevents this from happening.
*While I am still very single, I have gone on dates, and just put myself out there much more than I have in the past. I may not have found "the one" or had a boyfriend, but I have gone on dates and that is more than I can say for some of my previous years.
*I am working on myself from the inside out. I am trying to learn about myself and figure out the person I want to be, and I have come a long way in many areas.
So while I can sit here and tell you all these things, and be proud of certain accomplishments and logically know that despite getting a year older, I am much better off than I was in previous years, I still can't help and get a little case of the blues. With that said, I am doing my best not comfort myself with food, which has always been my "go to feel better thing", and while that is hit and miss, I am conscious of it and working at it.
I know this was long and boring, and unless you are my true Spark Friend I don't see many people wanting to read this, and that is okay. It was good for me to put it out there. I was so touched by the overwhelming support from my friends on my status that I thought I would explain myself for anyone who reached out to me and kind of asked what is wrong. I am so blessed to have such great Spark Friends, and you guys make me want to keep trying even when I don't feel like it, and I heart you all so much!
And I didn't forget about my week 2 check in, it's not 100% but I will post the good, bad and the ugly Tuesday night.