I first want to say how excited I am to be doing another weight loss challenge! I did one last summer, but it was a complete disaster because I had a TON of family issues going on at the time, and I barely hung on by a thread with that challenge. I also went through some pretty rough months dealing with self esteem issues, emotional problems, etc. Basically, I haven't done a challenge in a while, because for the longest, I was afraid of the scale.


I feel like I have overcome this fear at this point, because ultimately, it's only a number that can fluctuate significantly within a day's time. I have also feared the scale because of being stagnant in my weight loss since May. I hope to overcome this plateau through the new challenge and some lifestyle improvements. Even with all of what I have accomplished so far with my healthy lifestyle changes, I know there is always room for fine-tuning and improving!

My goals for this challenge are pretty simple:

To establish a set bed time of 10 pm so that I can get up each morning between 5:30-6 am. This will help improve my sleeping patterns and will hopefully stop my insomnia for good!

To get in at least 20 minutes of exercise 5 days a week. I will also continue to attend at least 3 swim classes a week.

Track my food each day and continue eating as clean as possible.

To lose 12 pounds.
I have to say that setting goals is not an easy thing for me to do, especially setting up a specific amount of pounds I wish to lose. Since I have been going between 215-220 since last May, I am very nervous about setting up such a definitive goal. What if what I do with my diet/exercise STILL doesn't work? I certainly don't want to be a failure! But, I have to have something to reach for, and believe in, otherwise my efforts will be null and void of purpose. I also realize the great importance of NSV's; in fact I probably appreciate them more because of my weight loss stagnancy! I plan to really focus on how I FEEL each day and how my clothes fit. Am I energetic, in a good mood, motivated? I'm very hopeful about this challenge! I have included on my page all of my favorite red things in honor of being a Scarlet Starlet! I will explain here what all of it means to my journey in this particular challenge: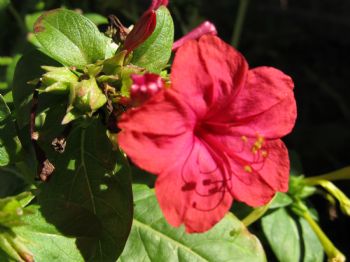 This is one of the flowers I planted last spring. I tended to this particular flower with great care. It took a long time to sprout from its seedling all the way to blooming. I inted to treat my body in the same way--as a delicate flower that needs tending, nurturing, nutritive value, water, time, and patience.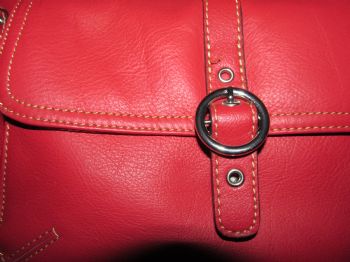 This is just a close up of my pretty red purse! I just love it, and it makes me feel extra girly and pretty when I carry it!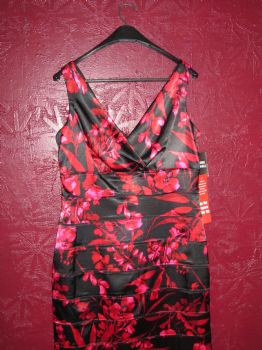 This is my favorite dress that I own...and have NEVER worn. I lost 32 pounds 3 years ago, and was able to slide it on, but unable to zip it. Ultimately, one day I would love to wear this dress.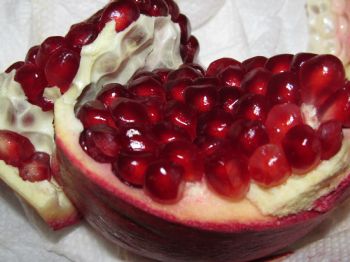 Pomegranate is the most wonderful fruit I have ever eaten! It's healthy, but I feel like I'm getting a real treat when I eat this stuff!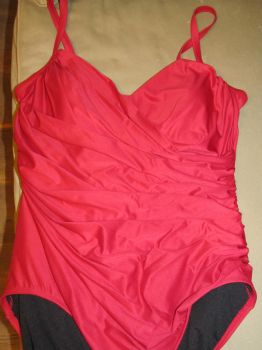 I wore this swimsuit on my honeymoon. By the end of this challenge, I think it will fit me comfortably again. I LOVE it! It's so sexy!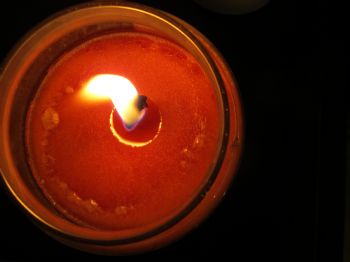 Candles signify to me many things. I love to watch the flame of a candle, as it reminds me of the spark we all need to start any journey. It's also a good reminder of taking time to rest and relax.
Anyway, I hope that this challenge will bring many benefits to my life, but I also know that it will require my commitment and interaction. I am ready to start the BLC 21 Challenge!