Slippery Slope
Monday, January 14, 2013
I am fighting to keep from falling into my usual January depression. I bought myself some flowers yesterday to remind me that Spring will be here soon.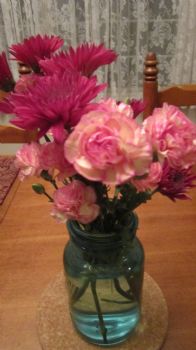 I am going walking at lunch time in search of Vitamin D.
My eating has not been awful, but it has not been what it could be. I DID do some cooking yesterday so I would have some different stuff this week. I am not looking forward to weigh in tomorrow.