I got a cold last week--not a terrible one, but one that results in being super tired, a sore throat and laryngitis. No chest congestion thankfully--it's all in my head.
As often happens, being sick is making me mad. I feel like when I just get my mojo back I keep getting sidelined with illness or injury. It sucks, plain and simple.
So today I'm taking my last lazy day to recover and rest, and taking some time to reflect: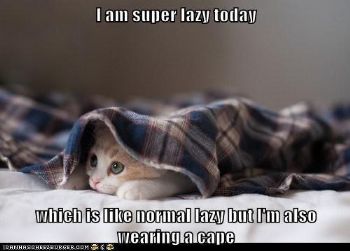 My first reflection is to renew my commitment to working out. I love a good workout and the powerful feeling it gives me. I need to remember (and might just post somewhere)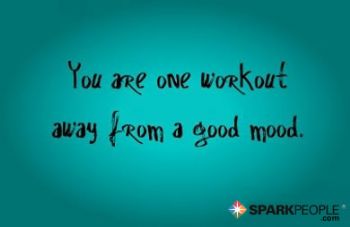 To this end, I will look at my personal schedule for the next 2 weeks and put workouts into my calendar. If it is written (or typed) it will be done.
Secondly, I am going to pamper myself a little this week--cause I'm having a birthday.

It's not a milestone birthday or anything, but I want to take time to do what I WANT to do. My plan it to get a morning workout in, have lunch with my mom followed by a pedicure and then dinner with my husband. In between I'll do whatever I want (but it won't be housework!).
Last, I am going to work on some healthier hearty meals. My winter menu tends to shift to lots of heavy dishes--looking for ways to lighten that up and add more vegetables and fruits to my diet. I have a hard time during cold weather with salads, but some good veggies soups are a nice substitute. Gonna crack open a few cookbooks and see what looks yummy.
It's not a huge change of plan, I will admit. But I have to keep reminding myself that this (cold) too will pass, and when it does I'll be back up and running.