…lose the extra weight.
…stop wasting my time doing nothing.
…go after my dreams.
…stop doubting myself.
…realize I'm good enough just the way I am.
…don't give up on myself.
…work hard even when I don't really feel like it.
…become a writer.
…get my work published.
…make writing a daily habit and stop being lazy.
…become a runner.
…stop coming up with excuses.
…do yoga regularly.
…become more spiritual.
…spend less and save more.
…find ways to avoid emotional eating and binging.
…keep making healthy choices in my daily life.
…keep in touch with friends more.
...listen to myself more carefully.
…try and stop being so shy and introverted.
…become more active in all aspects of life.
…gain self-confidence and courage.
…become more positive.
…read a lot of books.
…try new things.
…cook lots of healthy meals.
…follow my heart.
…enjoy the little things.
…stop being so afraid of everything.
…travel to places I've never been to before.
…get married.
…reach my goal weight.
…make my dreams come true.
…get to know myself even better.
…finish what I started.
...will be able to finally say: I DID IT!
…become a whole new me: strong, ambitious, optimistic, hopeful, courageous, hard-working, creative, healthy, thin, kind, confident, spiritual, happy, active, fit; a writer, a runner, a doer, and a wife.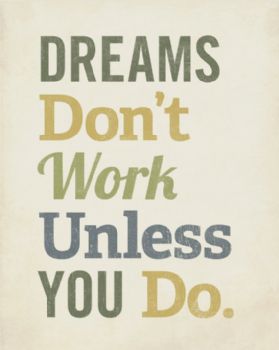 This will be our year.