Sunday, January 13, 2013
Last night was my company Christmas party and as I am the smallest I have been in uhmmmm, I don't remember when, I am getting into wearing clothes that I never would have had the confidence to wear before and putting myself out there.
When I went shopping before Christmas I found a Jennifer Lopez black dress for $17 at Kohls and when I tried it on in the store, I almost cried. It looked awesome on and more importantly I felt awesome.
So here is it (oh and these pictures were from 11:30 last night, hence the tired look on the face).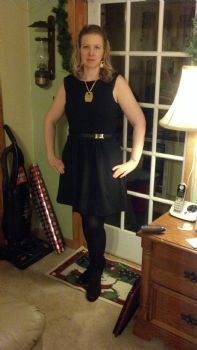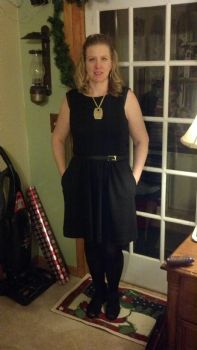 It also had POCKETS!!!!!!
Now to just get rid of this stupid cough/cold.