Sunday, January 13, 2013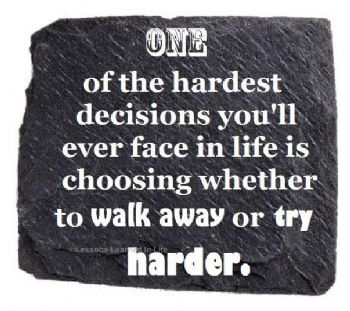 How many times do we feel like we've failed, feel like it's to difficult. We quit and then just walk away. I think it's time I quit walking away and start trying harder every day. While we all know it's not an "all or nothing" journey we often find ourselves trying to be so stringent, so restrictive that we set unrealistic goals. And by doing that we're walking a path that truly, no one can reach the end of! Each day is a new set of challenges and goals and it's up to us to choose to "walk away" or try harder......
Today I'm going to try harder.......how about you?