I had tried Phentermine (37.5mg) at the very end of December. I think it was Dec 29th. The first day was great, but by the third day I decided not to take it anymore because it was making my heart race so bad!! This really upset me because I had lost 6lbs in 3 days and it is SOOOOOOO hard for me to lose weight anymore. I was seriously upset that my body couldnt handle it.
I ended up texting my doctor (yes, texting him.. lol) after a few days of not taking it and asking him what I should do. He told me to only take a half tablet. I was scared and waited another week before I decided to try a QUARTER of a tablet. I finally (last Wednesday) tried a quarter tablet and have been doing that with no issues. Today I decided to bump it up to a half tablet and see how that goes. If it's too much, I'll back off to a quarter tablet again. I just really really need help losing the rest of this weight.. I can walk just about 20,000 steps some days and see no difference in my weight. I can count my calories and see no change some days. It's very very disappointing to not see changes. I walk alot.. I only drink water and diet soda.. The first half of my weightloss came off fairly easy, but this time, trying to lose the last 50 has been rough.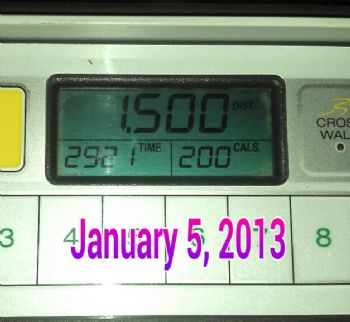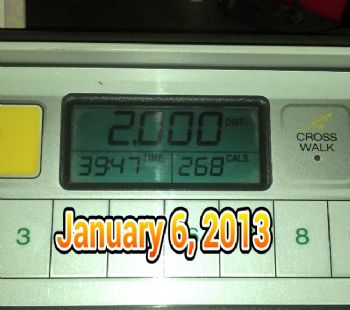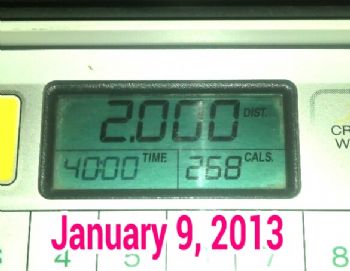 I haven't been consistent on the treadmill, but I am going to start doing that more. I walk around the neighborhood at the school I work at, I do WATPs dvds sometimes, sometimes its the treadmill, sometimes I step in place.. I don't know. I know i am NOT giving up, just trying to find what will work best for me. I have been lifting hand weights and see my arms forming muscles.. but they are only 3 pound weights. I have done crunches on my stability ball lately as well. I need to get a good system going and just do it religiously!!
My steps so far on my fitbit have been:
Dec 30: 9144
Dec 31: 12,253
Jan 1: 7,626
Jan 2: 12,364
Jan 3: 10,778
Jan 4: 14,861
Jan 5: 11,006
Jan 6: 17,187
Jan 7: 12,140
Jan 8: 13,654
Jan 9: 16,035
Jan 10: 18,227
Jan 11: 20,123
Jan 12: 8,441
I have a doctor appointment this week. I will wait and see what the difference is on his scale. I go at the end of the day so its higher than what I weigh myself. Plus, I weigh myself without clothes on at home, so I know for sure what my weight fluctuates. Can't do that at the doctors.. LOL I probably haven't changed much in weight because in the last month I've only taken about the equivalent of 4 or 5 pills out of 30. Just trying to find the right dosage that works for my body.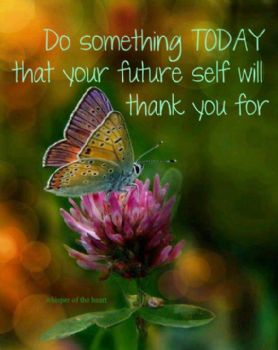 Got to get my routine going.. and need to make it my number one priority right now!!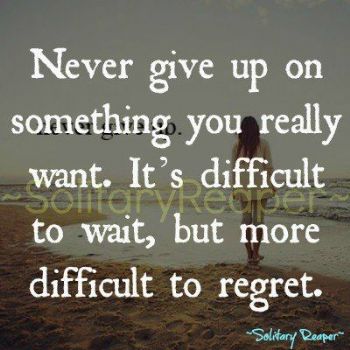 I want to be alot more fit by summer. I hate wasting the summers feeling fat and uncomfortable. I want to finally enjoy it and go out and do more things. I have definitely gotten better since I have taken off some of the weight, but I know I have alot of room for improvement.