Sunday, January 13, 2013
On returning from my walk this morning, I was greeted in the driveway and escorted to the door, not by my puppies (who were back in their crate for their postbreakfast nap), but by this pushy fellow.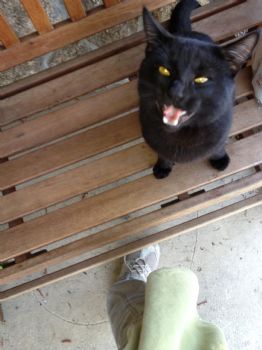 I of course offered him a sock, but he seemed to prefer the idea of coming inside and having something to eat. I didn't let him. What would the dogs say?