Sunday, January 13, 2013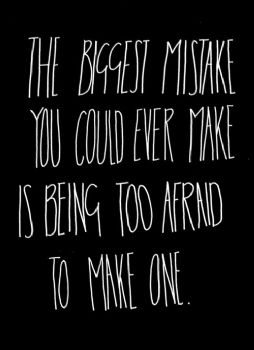 I like to call myself a Recovering Perfectionist. I'm definitely not as hard on myself as I used to be, but I do have my moments. When I decided to try and wrap my mind around getting past my fears I did so knowing that fear is one of the things that drives perfectionism. I was more than that and needed to let myself know that it was okay to mistakes - that yes, when those who love you tell you it's okay - it really is okay - they're not *just* saying that.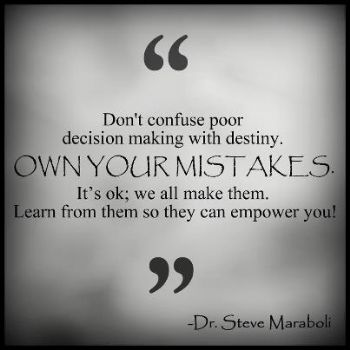 Sometimes my mistakes are the result of making a poor decision. Like before I re-joined SparkPeople. I was already eating much differently than I had before - and for the most part I was exhibiting portion control - but I was still eating too many calories because I wasn't tracking my food/keeping a food journal.
That's why four months into SP I can say that yes - it really is super important to track all the food you eat and the water you drink - even if you go over your caloric requirement. And when you run your Daily Feedback Report - you are running this report, right? (You get SparkPoints for it, FYI), it will help you figure out how you did for the day, and yes, tell you if you met your goals or went under them. It is really helpful knowledge to have!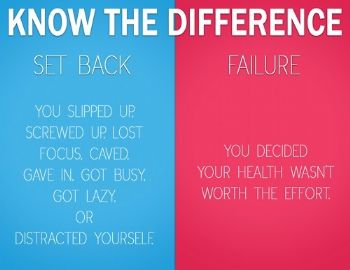 I have setbacks regarding food. Almost everyone I have encountered on SparkPeople has an occasional setback with food. Even my husband has occasional setbacks with food - (Yes, the one person in my house who has never been overweight has food setbacks!) And when I have a setback and I eat too much or catch myself emotionally overeating - I stop, take a moment to think about how I want to become the healthiest I can be, and then let the setback (mistake) go, and get on with my journey. The setback does not mean failure. It is a mistake. I own that mistake. I learned or am learning from that mistake. I am taking that knowledge and moving onward - upward - on my journey. That mistake is NOT going to hold me back.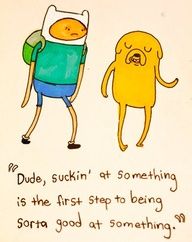 Ah... very good advice from Jake the magical dog to Finn the boy on "Adventure" Time". (Together they encounter many strange adventures in the Land of Ooo and it's shown on Cartoon Network in the US.)
"Sucking at something is the first step to sorta being good at something."
We all make mistakes. Don't be afraid to make one. If you do, own your mistake. Learn from it. Move on. You're worth it! You'll probably make another because you're not perfect. And that's okay.