Sunday, January 13, 2013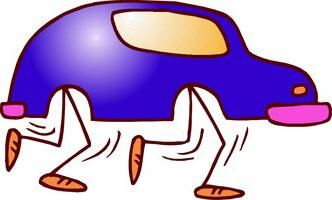 I just joined the Spark Coaching program to give it a 3 month try. I'm looking for ways to get consistent and ways to take some good habits with me on vacation. I'll be doing a lot of travelling; car, plane, unscheduled days and will be eating out a lot and want to get some good habits going now, that I can use no matter where I am or what the circumstances are.
The "fast break" choices seem ideal; there are lots to choose from and I think I have chosen five that I can really get to work over the long haul that will be as helpful now as 3 months from now: stretching for 5 minutes a day, going for a walk each day, writing in a journal at least 3 times a week, reading from a motivating book, and developing and sticking to a budget.
I was amused at the motivating card/thought I received for the day, "Eat better, feel better." So succinct (but true). I think I can remember that one? The coaching program starts each day with a visualization exercise and today's was to visualize how you want to look and feel in 6 months time. I decided I want to be less "sloppy" in my dress, wear jeans and teeshirts less and I'd like to feel better because I am getting better sleep through less physical pain and difficulties (my asthma and arthritis, allergies/nasal congestion) and because I'm practicing better sleep habits (going to bed same time each evening, paying attention to what I eat/drink, my overall daily habits so they don't interfere with my sleep).
I did sleep well last night, which surprises me as I woke often in the night and had trouble getting back to sleep. I wasn't feeling all that well when I went to sleep last night, thought I was coming down with a cold or bronchitis or something but I feel much better now/today. We're continuing to have weird weather though; it's supposed to get in the low 60's today, we have heavy fog at the moment, cold nights and warm days.