Saturday, January 12, 2013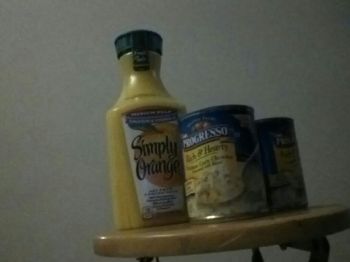 I've been out of work for about a month because of my amputation. I had been wanting to start Jillian Michaels Ripped in 30 program but I knew that my 8lb weights would be too heavy for my healing hand. I didn't have the money to buy new weights so I raided my kitchen and came up with these alternatives. The soup cans aren't as heavy as I would like but I figure they are keeping me from pushing myself too hard. Once my love finishes his bottle of lemonade, I think I will fill that with water to step my weights up.
The moral of they story? If a newly nine-fingered woman can make do with what she has and get moving for 30 minutes a day, so can you.