Saturday, January 12, 2013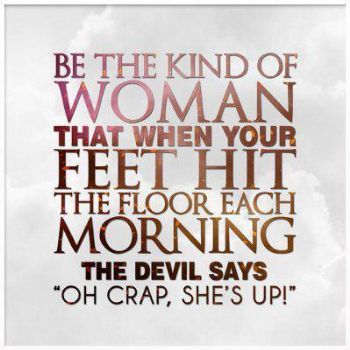 I had this sent to me by a Dear friend. She said it "fit the new you". Evidently another perk of eating healthy and exercising is that my energy level is up a bunch and I'm out there "looking for trouble" so to speak.
Let the Devil worry today, hit the floor running!