Friday, January 11, 2013
You have those wheels turning on a fitness machine quite rapidly, give it a little more by slowing down the pace but add more resistance.
Tomorrow that little effort could add a little to your weight loss.
Think you can't do five more minutes or add 5 more lbs of weight lifted?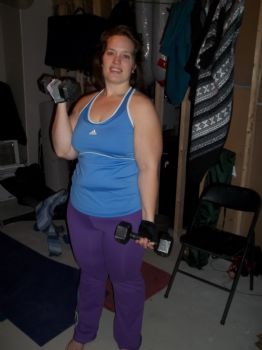 That extra weight lifted or extra time can make all the difference. We shouldn't lift more than we can handle but it should be a challenge. Plus we can always do more than we would like or want to in the realm of time. Pushing yourself 5 more minutes will give you a slight challenge and you can do it.
What we think we can do and we can actually do are two different things. Without exploring the possibilities, we leave challenges by the wayside and new heights exactly where they always were, out of reach.
Try ramping up your efforts just a little more because being in your comfort zone is easy. But leaving yourself vulnerable to achieve new things has the potential of great rewards.
Push yourself a little more today, loosen your train of thought and tomorrow you just might see results!