Friday, January 11, 2013
I tacked everything in my food tracker yesterday. Slowly getting use to tracking foods again this week. So I thought I would try taking a picture of all my food for one day too : )!
Not pictured here is the sprulina tablets I also had in the morning. Made a green apple celery lemon ginger and spinach juice and had my morning dose of coconut oil with it.
My vitamineral greens and maca powder before workout with coconut water some royal jelly and a grapefruit.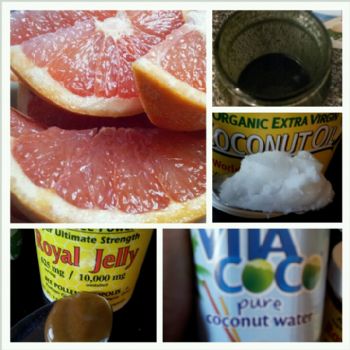 Post workout/lunch Mixed protein powders with plain kefir and topped with fruit. (eat this all the time. YUM)
The almond butter is tracked just as almond butter but I made it with raw almonds raw cashews and coconut oil. Enjoyed it with half a green apple and some sliced frozen banana along with half a chocolate raw revolution bar. (need to restock my cacao nibs!)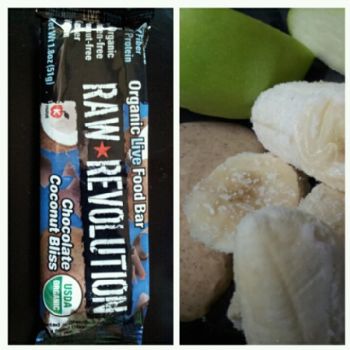 Ended up having same soup as Wed. Made a big batch of lentil soup using a sprouted bean trio. (I always top my soups with raw onions.. I know I am weird lol)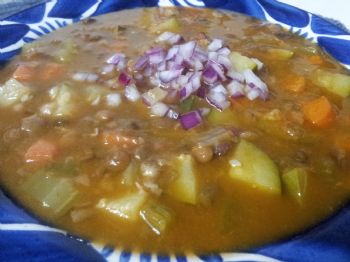 That is it. Everything is in my tracker totalled 2,217calories 310carbs 76fiber 75fat 103protein.
Going to try to do this a little more often. Need to work on keeping the carbs a little lower. I keep getting just over 50% carbs. Still happy to see under 350grams for now as I get use to tracking again! But I will make small improvements.
Looking forward to figuring out where I need to be to make more progress! Weighing in tomorrow. Would like to lose 1-2 pounds a week so I can be back around 115 by the beginning of Feb. But don't want to cut calories a whole lot right now so I can keep energy high for my workouts and everything else! Over all I think I am cutting at least 300-500 from what I was eating during the holiday break. Plus keeping it clean and increasing the workouts will give me the slow and steady results I am looking for!
Happy Friday Sparkies! Hope you all have a great weekend! I know I am going to enjoy seeing the sun a little bit. It has been dark around here lately!