Thursday, January 10, 2013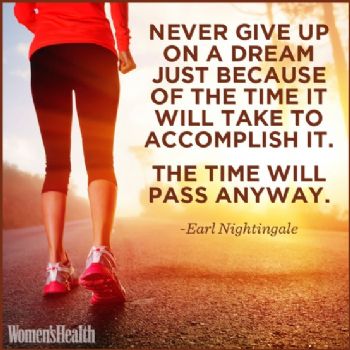 I was really inspired by this quote. In the past, I would always get frustrated with the amount of time that it would take to accomplish my goals, and I would just give up with the thought that I would never get what I wanted. As the quote says, the time will pass anyway... and I can pass the time doing something that will build me up, or I can tear myself down. Lately, I am tired of living the same, boring, unhealthy routine. I want to pass my time doing something that will make me happy!
Excuses are useless. Results are priceless. I have to keep my eye on the goal... but most importantly pay attention to the small, but rewarding results I am seeing in just the short amount of time that I've been back to getting my life in order. I feel so much healthier, happier, and full of more energy. I have to stay away from the excuses, and remember that no matter how big or small the results are, they are what's most important. I can never give up on my dream.