Christmas 2012 party pics!
Thursday, January 10, 2013
And here they are :
The Christmas tree :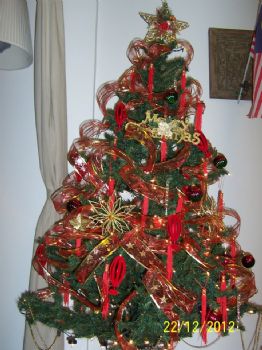 The food :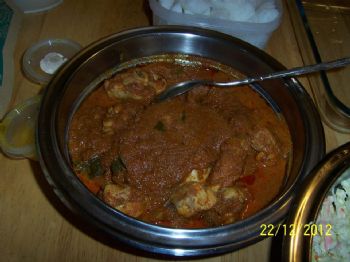 My Mom's Chicken Rendang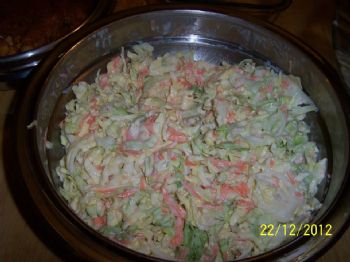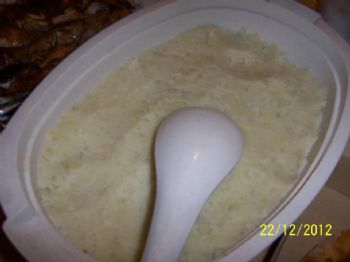 My Homemade mashed pototoes and coleslaw.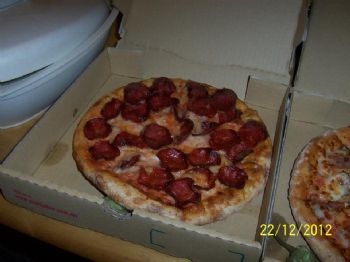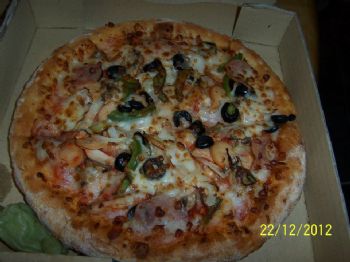 The 2 pizzas!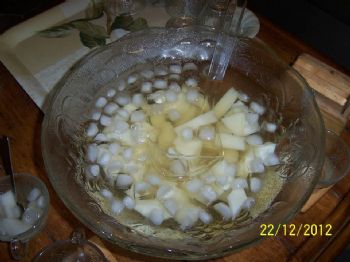 The dessert : longan with almond jelly in pandanus syrup.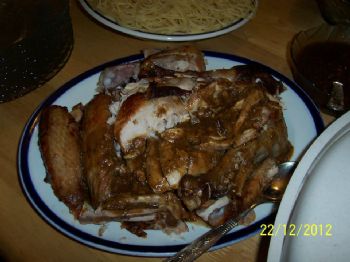 The turkey, expertly craved by our Bible Study leader!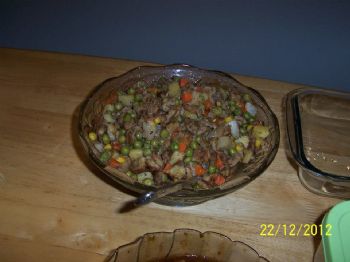 And.........the stuffing!
I haven't got the pics for the Church Christmas party yet. Just this one of our Bible Study group. Quite a spread, eh? I must say, my coleslaw looks delicious! And it is! The mashed potatoes were very good too! But I mustn't forget my Mom's Chicken Rendang, a friend of mine couldn't get enough of it and packed nearly the whole thing for later! We had lot's of leftovers, we all packed what we could. Sadly, I don't have pics of the pasta carbonarra, that was also yummy!