Ladies, I don't know about you but I am frustrated.
Our days are extremely busy and we have to plan and then PACK to be able to successfully complete all of the days goals! Yep, pack for the day. Whether you do it the evening before or in the morning we start pulling together the "stuff" we will need while away from our house for the day.
STUFF LIST:
• Lunch
• Snacks
• Phone/Electronics (ie: laptop/Ipad for work)
• Gym Shoes
• Workout Clothes
• Jacket/Sweatcoat
• Digital Device (Nano, Fitbit, whatever)
• Ear buds
• Personal Essentials (Ponytail band, deodorant, face wash, whatever)
• Kids' STUFF (Now I have outgrown this stuff but many of you still have it)
HELP me find the perfect bag to hold all this. ONE bag. I have tried several bags and it doesn't work for me. I'm currently using a huge open canvas bag –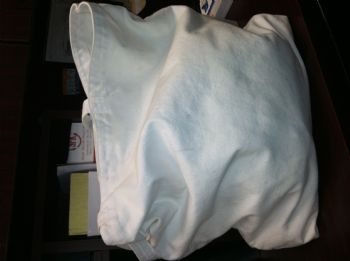 It's ugly, it makes things disappear and my shoes can get things dirty plus my work clothes hate associating with my gym clothes (they offend each other). It's a whole big thing. Then my lunch gets lost, the fruit wanders. Missing fruit left in a bag is NOT a good thing.
If you have a super duper wonder bag PLEASE share!!! I need help fast, before my fruit gets away from me or my clothes get to each other.
Remember you can do anything you set your mind to.
Commit to it. One tiny step at a time to live healthier physically and mentally!!
*♥´¨)
¸ .• ♥ ´¸.•*♥´¨)
(¸.•♥´ (¸ ;.•♥ Kelly ♥•¸ .


Sweet Success!! Goals & Planning are everything to reach your dream!
Don't be a gingerbread woman, be a ROCKSTAR!
www.sparkpeople.com/mypa
ge_public_journal_individu
al.asp?blog_id=4670776
I'm that person…Apologizing right up front!
www.sparkpeople.com/mypa
ge_public_journal_individu
al.asp?blog_id=5126935