Day 404- So far so good!
Wednesday, January 09, 2013
I've been staying in my ranges the past two days and this morning I saw 187.8 on the scale! Down another two pounds and now only 5 up from my lowest. I knew the weight I gained during these past two weeks wasn't real fat, just bloating and water retention, so I'm hoping I'll be back down and past 182.8 sooner rather than later.
I have been drinking a ton of water and eating fruit when I have my sweet cravings so that's been really helpful.
Also, yesterday I went to Hot Yoga with my boyfriend's sister. It's yoga but you do it in a room that's very heated. Our room was 89 degrees (F)! People ask if it's safe, but they allow you to get water whenever you want and in the winter it didn't seem so smothering. It was obviously warm, but it helped me feel more flexible and was obviously a great workout.
And I took the time to do my hair yesterday, and liked it so much I took a picture!
It's so nice to finally like pictures of myself. :)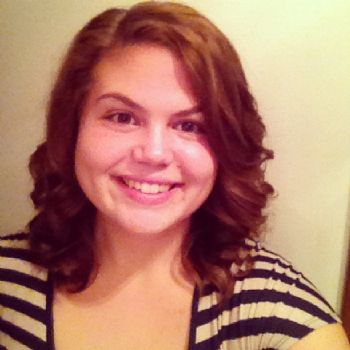 Happy Wednesday!