Tuesday, January 08, 2013
Yesterday he had blood when he urinated and that was until he went to bed. When he got up in the morning there was not blood at all. He will be doing a urine test but I am not sure that they can tell us what happened and I think that when he got that potassium IV that is what caused it. He never had that problem and it went away. He has enough on his plate right now with the cancer and with all the lumps on his body. He also started a new chemo treatment this week too. So I am not sure which is messing with his urine. He will be done with radiation this coming Monday. That thing that he has to be put in is not a fun thing and it ties him down to the table.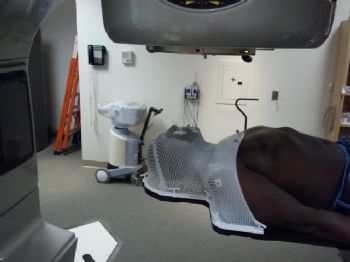 Update: He did have a urine test and they don't know why he had blood in the urine. I think that it was from the potassium that he got and then had blood come out. It only happened that one day and the next day it was clear and no blood in his urine.