Tuesday, January 08, 2013
I am in my 6th week of the Peak10 workout series. Still LOVING it! My weight hasn't changed a whole lot, but I am definitely noticing more muscle definition and my jeans feel loose.


I recommend this workout to anyone looking for a DVD program that includes everything you need: cardio, strength, cardio/strength, flexibility training, and core work. The workouts are fun, Michelle Dozios (the instructor) is very motivating, and the time goes pretty quickly. The workouts are about an hour each, except for the core (22 minutes), flexibility (29 minutes), and there is one called Anytime/Anywhere that is a cardio workout (44 minutes). The program is 8 weeks long. I'm almost done with it, but I have liked it so much that I am either going to repeat it or at least incorporate the workouts into a new schedule that I create.
Here's my week 6 progress picture: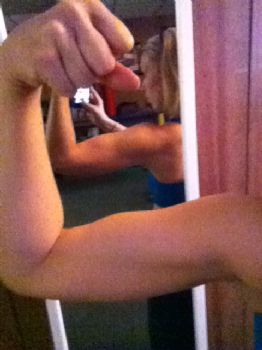 This one shows a little more of the back definition: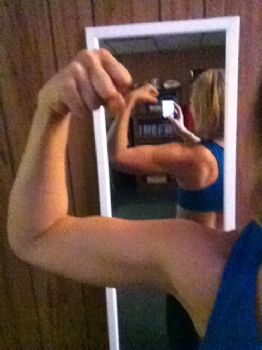 Oh and here's a couple of my 10 year old Josh (he wanted to show off his "guns")