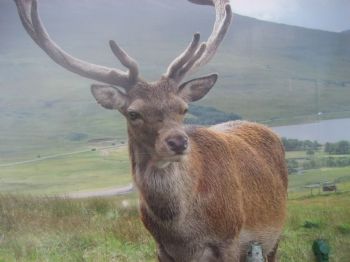 18 months ago today, the 8th of July, 2011, I returned home from three beautiful weeks in Scotland. My legs were swollen and I could barely breathe. I was inclined to blame the long air trip---but really--I had flown many times before without particular suffering. I had to think about Scotland. It's beautiful and majestic. We got to visit the cities and the country. We went to the Isle of Skye and the Hebrides and the Highlands. We saw Glamis Castle, home to both Macbeth and the Queen Mum. We visited St. Andrews where the Duke and Duchess of Cambridge went to university. Loch Ness. Churches, castles, tartans, whiskey--everything beautiful made by man and nature.
BUT---for some reason that shocks me now, I kept saying things like "We are in Skye, we need to have a Scottish pudding" or "We have to have a celebratory meal because this is where the Queen Mother lived" or "Zara Philips is getting married just down the street; we must have a dinner in her honor" etc. I did not miss out on the joys of Scotland entirely but I mediated the trip through my ideals of eating. Trifle. Caledonian Cream. Cranachan. Strathbogie Mist. Clootie Dumplings. Highland Flummery. Not to mention the rich, creamy, salty Cullen Skink to commence each meal!
Did I really travel so far just to eat dessert? Evidently so. My husband would climb up on some of the mountains in the highlands, on well-worn paths and I would stand at the bottom, out of breath and puzzle over why other people--men and women well in their 60s and 70s and perhaps older--were also navigating the steepness with ease.
Yet I could barely go 10 paces.
Scotland was beautiful but the fact is that I experienced it through eating, through reading travel guides and history books, and through asking my husband to describe what he had seen on those vistas.
Back to the 8th of July, when we returned home. I had to go to the doctor who told me that I had serious heart failure and very low oxygen count--92. 92? I was in denial. 92 is like a very high A- grade. So what? That's no A-, lady. That's bordering on Acute Respiratory Distress. I had to think. Why was I huffing and puffing when our hotel room was on the second floor? Why was my husband able to essay the Royal Mile in Edinburgh with ease, but I needed to "rest" every few minutes?
I was dying of heart failure, diabetes, and obesity exacerbated by sweet pudding mania. I saw Scotland not as beautiful castles and lakes but as beautiful desserts, castles, and lakes. In that order.
18 months later I am very unlikely to eat any sweets. I am rarely tempted. I still have heart failure, but I have not been routinely out of breath in ages. I've lost somewhere between 40-45 pounds (it's a bit difficult to calculate because I had to invest in a new scale--the old scale put me at a generous 7-9 pounds BELOW my "real" weight).
And when I first stepped on the elliptical machine almost 18 months ago I simply could not get it to move. Now I can go for 60 minutes and would manage to do it longer except that my gym likes it when people don't hog the machines.
Mostly, my dedication to Spark and to tracking has also paid off. I can see measurable results. The idea of spending time and money on travel just to sample the desserts strikes me as the most vacuous and ridiculous form of tourism! Scotland, you really showed me that I was not worthy of your majesties and that I needed to change.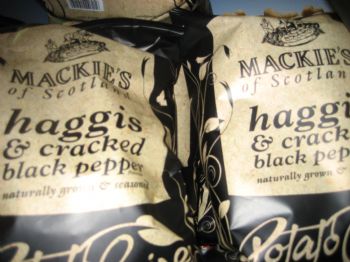 Thank you for all of the responses! I will post on my Roman Redemption of 2012 soon--I can hardly recall any of the food I ate but I certainly felt fit and energetic throughout!