Sitting here after work, thinking about how I can improve my life for 2013. And I don't mean simply a physical transformation.
That is a simple equation. Output must be greater than input. Must burn more calories than I consume. Sounds easy peasy, right? Yeah, right.
But that's not all. I can get myself a bangin' supermodel body, but if I don't change and evolve on the inside, I'm still gonna be the B word. A skinny B. And I find them even more annoying that Chunky Bs. LoL
Here is what I propose:
PHYSICALLY ~
I will recommit to running in the morning. Before today, I hadn't run in a few weeks. I blamed the weather. I blamed my nice, warm bed. I blamed 'A' because he likes me just the way I am ;)
Today, I ran. I only ran a mile. But I ran. I shall get up tomorrow morning. Lather, rinse and repeat. Try for 2 miles. No promises, but that's the goal.
I shall hike EVERY weekend. Beginning this weekend, 'A' wants to bring his son and all of us start hiking together every Saturday morning. Awesomeness.
Eventually start weight training. Not to gain bulk, but I've read it's the best way to tone those trouble spots: stomach, arm flab, etc. I love cardio, but it won't do everything for me. Gotta change it up a bit!
Get back to taking my measurements and recording my weight weekly. I created a cool spreadsheet to track all my stats. May as well use it, darn it!
EMOTIONALLY ~
Not let my hormones run wild (because my mouth soon follows). Take a breath. Think before I speak.
Keep my middle finger and potty mouth in check on the road (haha, so true). It seems so automatic to get road rage, but it never makes me feel better. Once again, take a breath and continue on my merry way.
PROFESSIONALLY ~
Look for a career. Look for something that makes me happy (and pays a boatload of moolah). Wishful thinking, but I know it's out there somewhere. It has to be. If put in a positive financial situation, go back to school and work on getting my degree (Fashion Design/ Merchandising and Accounting).
PERSONALLY ~
Let myself fall for 'A'. (totally the easiest one. I AM a girl, after all)
Fall in love with my family all over again. Having my newborn niece in the picture makes me all mushy and gushy and all that jazz. I mean seriously, look at this creature: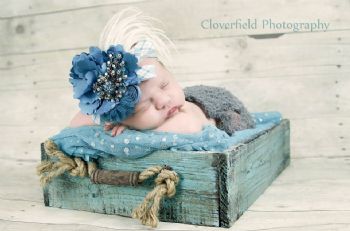 Anyhoo...new year, new goals, new and improved Shelby. I'm excited! What are some of your goals?