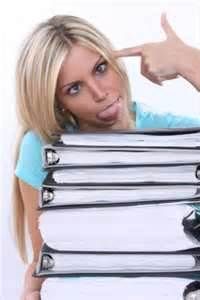 Blonde....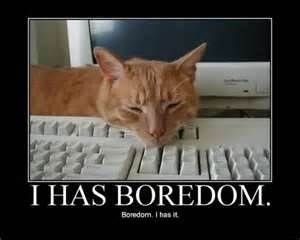 Blonde "cat" according to my vet - (I say Orange)
I'm freaking screaming out of my mind bat poop crazy *ss bored at work!! I have a ton of crap to do and of course all these reports and bills and all the other BS crossing my desk is just soooo flipping urgent to these managers and yet…If I wasn't here today, it would be there tomorrow and THE WORLD WOULD STILL TURN!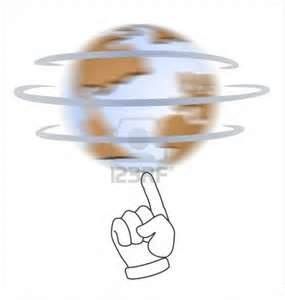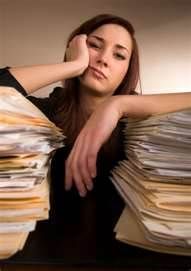 I'm a brunette now...
YES, I'm very appreciative of my job. Yes, I have been through layoff and extremely reduced hours through this pathetic caused by greedy business people and politicians period and I want my job, or I would have quit by now. I also have learned that everyone is replaceable and the majority of people that leave a place of work are quickly forgotten no matter how good they were. Also that seriously urgent report or project usually isn't as serious as everyone makes it out AND can often be the first thing cut if they need to reduce spending. Just some food for thought. Employees are as common as a ----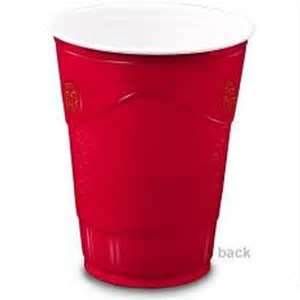 However! I'm still BORED with what I'm doing.
So I'm going to use lots of music and "smoke" breaks for once (usually I work through breaks AND I have never smoked). I'm going to run stairs, do jumping jacks, wall push-ups (I would do regular ones except our office carpet is disgustingly dirty) and any other great office exercises I can find on SparkPeople. Let me know if you have any unique ones for me to add to my list.
Think I'll play "Red Solo Cup" on IHeartRadio and start with wall push ups and then a few flights of stairs!!!!
Remember you can do anything you set your mind to.
Commit to it. One tiny step at a time to live healthier physically and mentally!!
1. Make goals for yourself. Each month I make a list of what I want to accomplish that month and break them down to smaller goals to work with week by week. This way the BIG picture doesn't seem so big.
2. Join Spark teams. There are tons of teams here and you will be able to find ones that fit to what you like or want in a team.
The key to success here is to be active and you've already started by joining. You will find that everyone is willing to help you out if you need it. Spark friends are here for support, motivation and encouragement. Good luck on your journey to a healthier lifestyle!
*♥´¨)
¸ .• ♥ ´¸.•*♥´¨)
(¸.•♥´ (¸ ;.•♥ Kelly ♥•¸ .


Sweet Success!! Goals & Planning are everything to reach your dream!
Don't be a gingerbread woman, be a ROCKSTAR!
www.sparkpeople.com/mypa
ge_public_journal_individu
al.asp?blog_id=4670776
I'm that person…Apologizing right up front!
www.sparkpeople.com/mypa
ge_public_journal_individu
al.asp?blog_id=5126935