I havenít posted a blog here for more than a month! Too many ideas, so little timeÖ And even though I have many health, weight and fitness-themed blogs in mind, Iím going to start the year in a different way. This blog is about beauty. The beauty of winter, the way we saw it during our new yearís trip.
We had decided to start this year in a very different way. No big festive dinners, no guests, no fireworks. Just us and nature in the peace and quiet of our isolated village in the mountains. We were all hoping for snow. The kids were hoping for lots of snow, actually! But when we got there, the mountains around looked like this: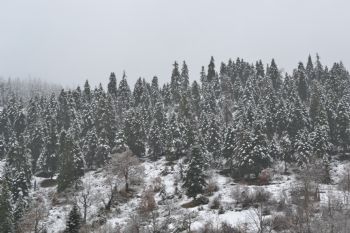 It was actually a beautiful sight. Looking at the evergreen fir trees, slightly touched by the white snow, mixed with the last remaining fall colors, awaiting the thick fog coming down from the mountains. Breathtaking!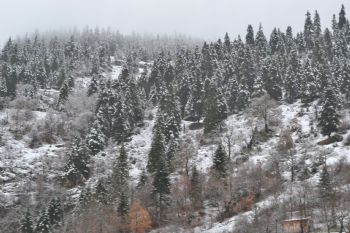 But we wanted more snow. So, we set off to find it!
Soon, the green color of the trees became difficult to find.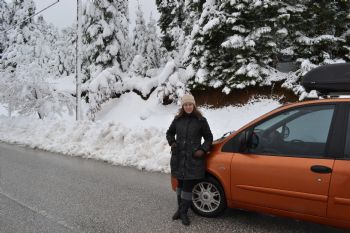 And after we had driven for less than half an hour, the landscape had been covered in a white, fluffy blanket!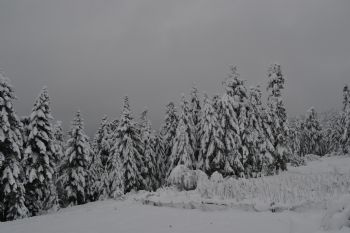 The forest had surrendered to the power of the snowflakes. Sticking together, they had transformed everything in sight! And in such a quiet way!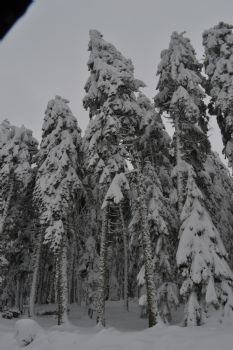 A small hotel in the middle of the forest was waiting for those who were looking for adventure.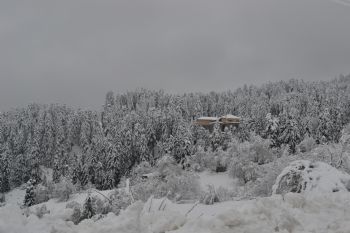 A small cabin, half-buried in the snow, and a little white church, fighting to remain visible.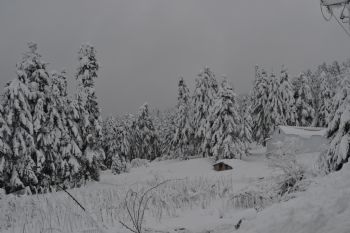 Soon, we reached the skiing center. The peace of the forest was disrupted by joy! Kids feeling free while playing in the snow and laughing, grown-ups finding the kids inside them and becoming even more playful than their children!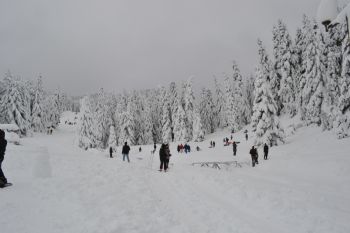 We stopped and made a snowman.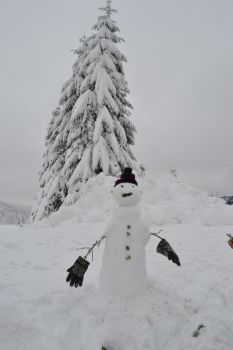 And my girls tried snow-sledding. But they soon realized that it was more fun without the sleds!!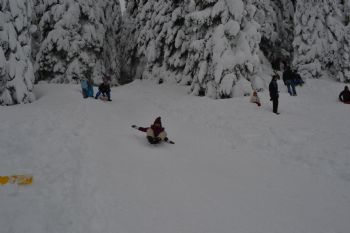 I saved the best picture for last. Nature got jealous of humansí Christmas tree decorations and decided to create a star made of snow on top of this fir tree:
I hope you can make it out in the picture. It truly was amazing!!
Iíll end this blog with a wish. A wish for all of you to find the beauty around you this year. As my good Sparkfriend Claire pointed out in her last blog, there is beauty in everything around us.
I hope you all find it. Connect your eyes with your soul and everything will look different. Find the beauty in your surroundings. Find the beauty in the people of your life.
And above all, discover your own beauty.
You don't have to look in the mirror.
Itís always been inside you.