Monday, January 07, 2013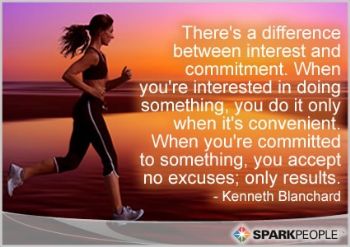 I committed myself to becoming the healthiest I could be long before I ever told anyone outside my immediate family (my husband and Mom) what I was doing. I needed the extra time to really wrap my mind around the lifestyle change and find out what worked. Once I'd accomplished that, I was good to go.
Oh yes, I got comments. Lots of them. About a third of them negative. I used to let them bother me but one day realized they were coming from a place of fear - that these people could see the changes happening and were interested but somehow hadn't reached a point where they wanted to do anything about it. Maybe, just maybe, if they trash talked and made light of what I was doing, it would cause doubts and I would stop - alleviating their ambivalence. Or not.
I didn't ask. Not because I didn't care - I do, but because I'm not the food police or a food nazi (what can I say, these things stick with you).
I'm committed, not obsessed. And I care a great deal about my health so I continue on this journey.