Cooky Recipe Number 20: Date Nut Pinwheels?
Sunday, January 06, 2013
Okay, I think I overfilled these or something. I need to stick to drop cookies, apparently.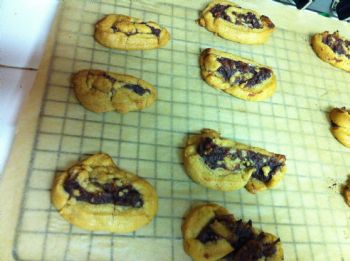 In running news, I'm going to be heading out for a rainy and cold 3ish miler with DH and a friend and then have lunch.