Sunday, January 06, 2013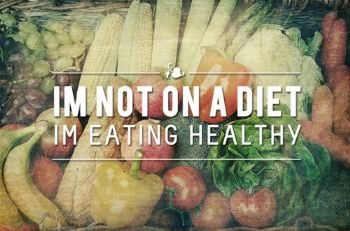 Heck yea there's a difference!
There are enough foods I cannot eat due to allergies, some minor some major - well, I could eat them if I wanted to deal with the symptoms but I don't because it's simply not worth it. To me the word "diet" implies a temporary restriction until you achieve your predetermined goal and then all bets are off. But it doesn't work that way, at least not for me.
Eating healthy works. I've seen firsthand the skeptical look from the physician as we tell them what we eat, but when the blood test results come back as part of our yearly physicals you can't beat the doc saying, "Whatever it is that you're doing - keep doing."
Skip the diet. Eat healthy.