Sunday, January 06, 2013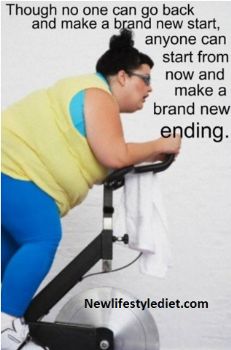 For the past two years i've allowed myself to regain the weight that I had worked so hard to lose. Why? I know some will ask because they haven't reached that point and they think heck if I make it I won't go back. Well sometimes we lose the weight but we don't lose the old thinking. Well this time is a bit different. I have come to realize that I have to change my thinking, as well as my body. Yup you can lose the weight but it takes work to keep it off. I always found it funny that people at goal and in maintenance always said the real work begins when you reach goal. It really does.
So as I work on losing this weight I am also taking the time to learn a few things about myself that I didn't realize before...or maybe I did know but just put to the side. It is ok to have a cheat day but when that day continues and then becomes a part of your routine it isn't ok. And when they say it didn't happen overnight and it won't come off overnight it is the truth. You don't just wake up one day overweight. It happens gradually and you just brush it aside and ignore the changes until that "oh oh" moment. Not the "ah ha" moment when the journey clicks, this is moment when you head to the store for pants that fit, or you realize you've lived in sweats for months and now it occurs to you that that just isn't right.
Everyone struggles with some portion of this journey. Whether it is the food portions, the exercise, the mental challenges of getting slim, the journaling. We all have out crosses to bear. So this time lets take the time to find what it is we are searching for and for the last time lets get this weight off and then we can learn to live in another world. A world of control over our emotions.
Michelle.