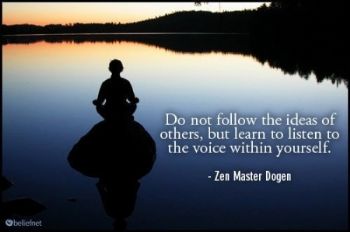 In the past, whenever I would see or hear about someoneís successful weight loss, the tendency was always to ask, ďhow did you do it?Ē Itís human nature to want to follow in the footsteps of those who succeed at what we are seeking. The truth is the same for me and for you; and that is: you must create your own pathÖthere is no perfect way. There is only the way for works for the individual.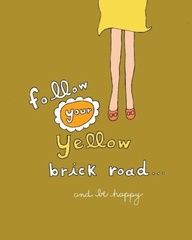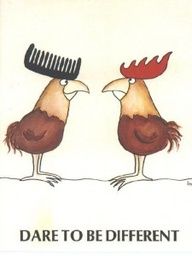 Iíve always known that, but knowing it didnít make it any easier for me to figure out what I should do. It wasnít until I heard a talk given by a wellness coach in my town that the light bulb moment came for me. Itís not HOW you do it; itís all about the WHY. If you know your WHY, you can create your HOW Ė a lifestyle thatís tailor made and works for you.
Yes, yes, I believe that to be true. But then, how do I really know what my WHY is? The WHY isnít always that obvious. Itís like asking the question Why am I overweight? Well, because I overeat. But, Why do I overeat? Because it makes me feel good in the moment (even though it makes me feel bad afterwards). Why does it make me feel good in the moment? Because it distracts me. Why do I need distracting? Because the feelings Iím having (boredom/fear/anxiety/anger/st
ress/sadness/grief) are uncomfortable. Why do I have these feelings and why are the feelings uncomfortable? Because they are in conflict with my true nature. Aha! The real reason Iím overweight is because I am not living in accordance with my true nature, which brings up uncomfortable feelings, which causes me to want to be distracted from feeling them, and therefore I eat something that will take my mind somewhere else, and this excess eating then causes me to gain weight.
So the next question is: what exactly IS my true nature? For me, I believe itís everything that makes me feel happy and peaceful. Therefore, my WHY is to feel happy and peaceful. Being healthy, looking attractive, fitting into smaller sizes, feeling confident, and all the other reasons in the past Iíve come up with for losing weight are all things that ultimately make me feel happy and peaceful. Itís that simple.
Whenever I choose to eat something, the question to ask is: will this make me feel happy and peaceful? If it will make me feel guilty, regretful, ashamed, angry, disappointed, or discouraged afterward, then itís not a good choice.
Even eating healthy food is not always a good choice if it doesnít fill my Why. For example, I have tons of books on the benefits of a plant-based diet. They all say basically the same thing, and when I read them, my logical mind nods in agreement. I feel as though I ďshouldĒ eat a plant-based diet. Iíve started and stopped Dr. Fuhrmanís Eat to Live plan at least 5 different times. The problem for me is that my emotions override the logic of it. I get to feeling deprived, anxious, socially unaccepted and unable to fit in by eating something so totally different from my friends and family. Maybe those arenít good enough reasons to quit, but those are my real emotions and I cannot deny them. Just like the many times I would force myself to eat carrot sticks and hard boiled eggs for lunch, it didnít feel good and I would eventually abandon that route and go completely in the opposite direction. It has to feel right. It has to resonate within and feel comfortable and natural. No one can make up the rules for us. Whatís good for me may be bad for you, and vice versa. Besides, donít the food rules seem to be constantly changing? What was healthy yesterday is later questioned (as in soy products). Foods we were told for years to stay away from are now being found to be beneficial (one example is coconut oil). None of the so-called experts agree on much. Our bodies know whatís good for our unique system and all we have to do is pay attention. Only trust what feels right within.
So, now I ask myself: what brings me happiness and peace in eating? For me, itís eating a variety of natural, healthy foods that I happen to like, presenting them in a visually appealing manner, and feeling good that what I am putting into my precious body not only tastes good to me, but will nourish and strengthen it. Peace is the absence of guilt over what I am about to consume. If a tasty treat is an occasional indulgence and not a habit-pattern, it too brings happiness and peace. Pleasure is an important aspect of eating that canít be ignored. A good strategy for me is to say a prayer prior to eating anything, to serve as a reminder of what the food represents. The prayer is a precursor to mindfulness and deliberate eating, versus compulsive and mindless eating. The biggest enemy to my inner peace is mindlessness. Everything is a choice, and in order to make the right choices for me, I must be awake and aware to what I am doing and what the consequences are. The question always is, will what I am about to do bring me happiness and peace?
What brings me happiness and peace in exercise? Thatís the easiest for me to answer. I truly enjoy walking. I also love music, so walking to music is something I enjoy and look forward to. I also enjoy dancing, so Zumba is perfect for me. I have a workout DVD called ďTantric ToningĒ. Itís a combination of yoga, tai chi, and aerobic movement. The leader says powerful affirmations and positive creative visualizations during the workout. Itís effective for mind-body-soul and you even do it in bare feet (which makes me feel quite grounded). I have recently discovered qigong for good health and healing. The movements are slow and deliberate, coupled with proper breathing. Itís meditative movement at its best. All of these exercises make me feel energized but the most important thing is that they make me feel peaceful and happy during as well as afterward.
Everyone is different and no one can tell any of us whatís important or what we should do. The answer is never outside of us. Itís not in a book or a particular diet program. It doesnít come from the advice of a friend, colleague, or even therapist. We canít even trust our thoughts because most of the time someone else put them there. Tuning in is the real answer. Being silent, stopping the mind chatter, taking long deep breaths, and allowing the energy to flow between our true nature and our physical nature is what it takes. Thatís also why I feel that meditation is equally as important as eating healthy and exercising.
Trusting our own instincts and following our own light is true for every aspect of our lives. We always know what we should do, as long as we open our hearts and listen to that still, small voice.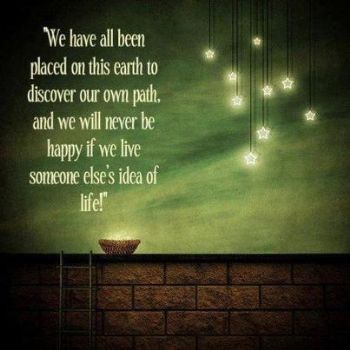 By the way, it's C-O-L-D and snowy here in the northeast!!! I've moved my walking indoors for the winter, but am enjoying my walks with Leslie Sansone. I'll be fit as a fiddle and ready to push it to the limit this spring when I get to really appreciate the great outdoors again.